Karateka, 72, proves age is just but a number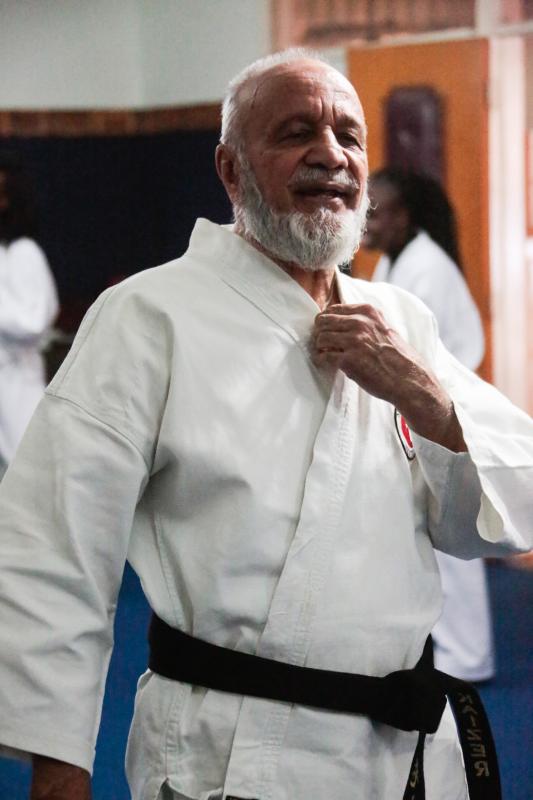 The 72-year-old Karimbhai has previously served as chairman of Nairobi Karate Do Association
It is said that age is just but a number and senior Black Belt karateka Kezerali Karimbhai is a testimony to that.
At 72, Karimbhai, who chaired the Nairobi Karate Do Association between 1980 and 1992, is still actively involved in the sport and his physical fitness would easily make you mistake him for a 25-year-old.
He defies his age to nurture upcoming players including his grandchildren Murtaza, 18, as well as 24-year-old Hamza.
Karimbhai took up Martial Arts over five decades ago and it was rather in bizarre fashion that he fell in love with the sport.
"I fought with a stronger boy after completing my "O" level studies. He overpowered me and threw me to the ground but I was lucky enough to be saved by spectators," he says with a smile.
The feeling of being conquered is what motivated him to join the Nairobi Judo College in 1962 with the aim of acquiring new skills.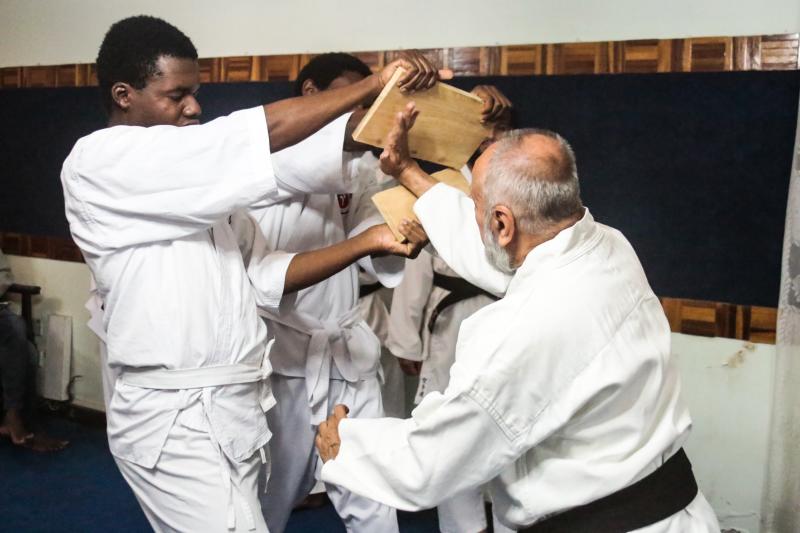 Karimbhai then proceeded to the Bath Technical College in the United Kingdom(UK) in 1965 where he attained his Black Belt in Judo, Karate and Aikido, which is a Japanese form of self defence.
"I train four times a week because training on a daily basis might have a negative effect since the body needs a break. I don't avoid particular foods but instead, I take small quantities and that's what keeps me going," he says.
After completing his stay in the UK, he returned to the country to concentrate on their family business of manufacturing signage and it is from that he started conducting Martial Arts training for some of the company's employees.
"After returning from the UK, I found that the sport was not very popular among Kenyans and that's when I decided to get into coaching," says Karimbhai, who also conducts training in some local universities.
Purity Mwaura, one of Karimbhai's 20 trainees says martial arts has played a huge role in boosting her confidence as she can now comfortably walk in the streets of Nairobi without fear of being mugged or attacked.
According to Karimbhai, martial arts is built on the foundation of discipline and without it, one cannot succeed.
Karimbhai's passion for martial arts has seen him author several books on self defence as one way of passing his knowledge to the masses.
"I will remain active in karate for as long as my body will allow," he said.