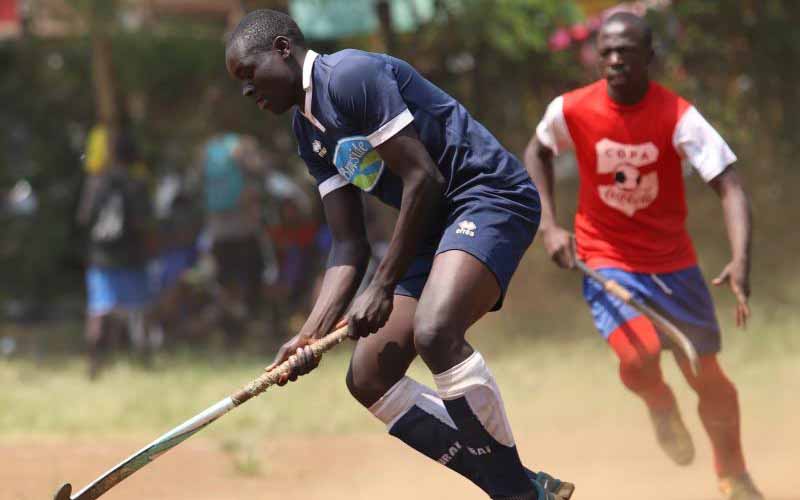 There will be no love lost when hosts Kisumu Boys and Kisumu Day High School meet as the Kisumu Central sub county Term One secondary schools games begin today.
Basketball and handball boys' defending champions Kisumu Boys will be aiming to retain their titles. It will be the same scenario for Kisumu Day, who are boys' hockey champions.
SEE ALSO: Kenya Open tees off in November
Kisumu Central sub-county Secondary Schools Sports Association secretary Benard Olang confirmed that preparations for the school games are complete, adding that Kisumu Boys and Kisumu Day will host the two-day games.
"Everything is ready. Kisumu Day will be hosting hockey and rugby as Kisumu Boys play host to handball, basketball and athletics," Olang told the Standard Sports.
SEE ALSO: How newspaper cuttings made Onyala global rugby star
Fresh from winning the Biro Lich High School tournament and the Kisumu Day invitational hockey tournament, Kisumu Day hockey coach Booker Odhiambo said they are ready for the games with the objective set on returning to the national arena.
"We have had very good preparations towards the Term One games and we are ready. The boys have been responding well after the two tournaments we participated in and they are ready," he said.
SEE ALSO: Covid-19: Kirdam 10km race cancelled
"Our eyes are set on returning to the national arena and therefore, I expect the boys to easily win the sub county and county games. We know it won't be an easy stroll but we believe we can make it," he said.
Kisumu Day will face Kisumu Boys in the hockey finals to be played in a best-of-three format.
In boys' basketball, defending champions Kisumu Boys will face Kisumu Senior and Kisumu Day, as girls' basketball champions Kisumu Girls take on Kisumu Senior in the girls' category.
[Washington Onyango]
In girls' handball, champions Kisumu Girls will face Ken Obura and Magadi in pool A as Kudho, Nanga, Bishop Abiero and Lions High School face off in pool B.
Boys' handball champions Kisumu Boys will launch their title defence against Kisumu Day and Ken Obura in pool A, as Lions High, Kudho Secondary and Bishop Abiero face off in pool B.