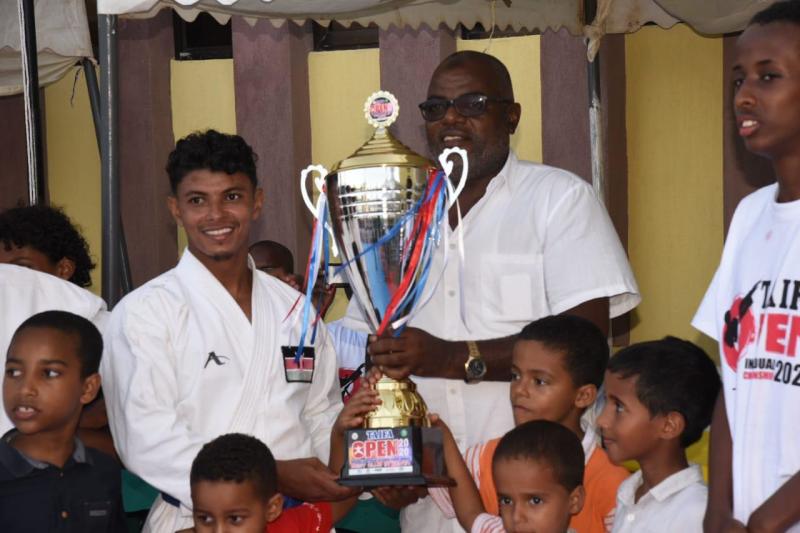 Kenya Police shot their opponents to dominate the national Taifa open individual Japan Karate Shotokan championships in Mombasa.
The two-day championships at Mombasa's Greenwood Groove Academy attracted players from Nairobi, Nakuru, Mount Kenya University Thika, Mpesa Foundation Thika.
The event was being used to select players for the Dubai international championships set for January 31.
In men novice Kumite category, Kenya Police won the top three slots with Swaleh Abdallah emerging as the winner. Joshua Mahara and Elijah Wanyiri settled for the second and third positions respectively. Mohammed Salim of Mombasa's Munawar karate club was fourth.
In men senior kata category, Labib Said of Munawar club was the winner with Samuel Findesio (Mount Kenya University) finishingsecond, Hemed Tawfiq (Munawar) third and Abdulkadir Wario (police) fourth.
Muhamad Abdulnasser of Munawar won the men novice kata event with Elvis Mwinyi of Mount Kenya University settling for the second position.
In senior men kumite, George Omolo of Mombasa's Skyway club was victorious with Mount Kenya University's Isaac Imbwaga and Joseph Mburugu of Mombasa Judo Karate Club claiming the second and third positions respectively.
In the open kata, Labib Said and Hemed Tawfiq, both from Munawar Club, won air tickets to Dubai for the international event after they emerged first and second with nine and seven points.
Celina Atieno of Skylife Karate won women's kumite category.