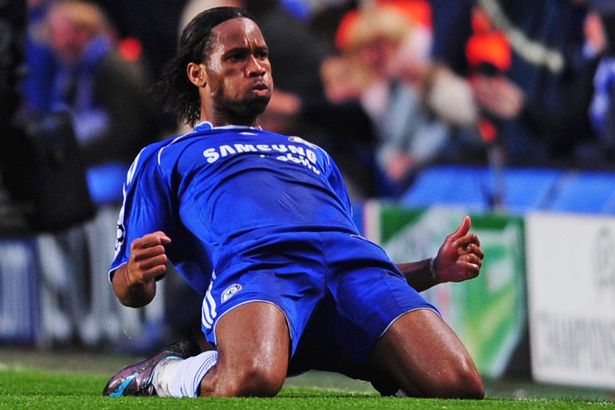 Former Ivorian International and Chelsea legend Didier Drogba will visit Kenya soon.
The legendary footballer will visit the country in support of the Samburu Girls Foundation NGO that rescues girls from child-marriage, beading, and Female Genital Mutilation, (FGM).
In a Tweet on Thursday 9, 2010, Drogba confirmed his visit to the country to support the organization.
SEE ALSO: Barcelona's Pique cycled to derby match with Espanyol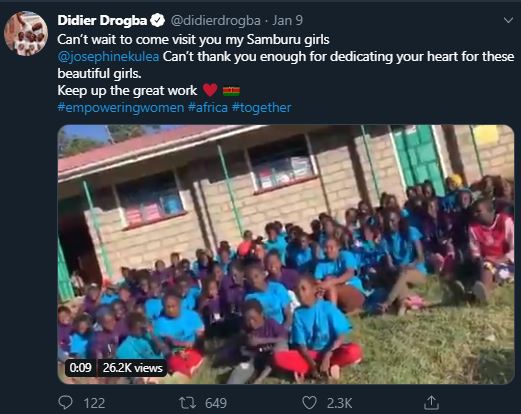 On January 24, 2007, the former captain and all-time top scorer of the Côte d'Ivoire national football team was named the United Nations Development Programme (UNDP) Goodwill Ambassador to raise awareness on development challenges in Africa and around the world.
SEE ALSO: Greenwood offered 'life-changing money' to leave Man United
The Ivorian who bagged 164 goals for Chelsea during his time at Stamford Bridge received a warm welcome from the founder of the Samburu organisation, Dr. Josephine Kulea, HSC, as well as the Chelsea Kenya fan-base.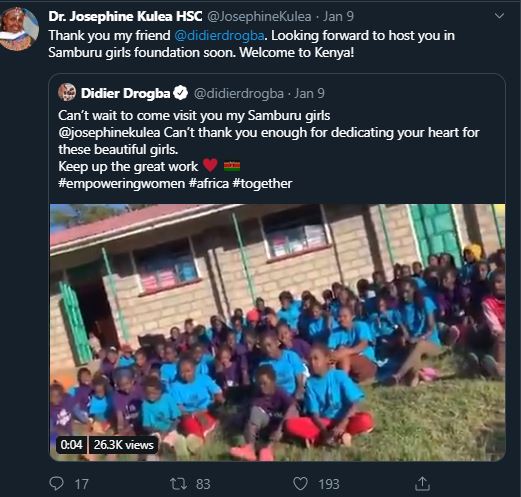 Dr. Kulea founded the organisation that advocates against harmful cultural practices and takes the girls to school.
Since its inception in 2011, the Samburu Girls Foundation has rescued 1,183 girls.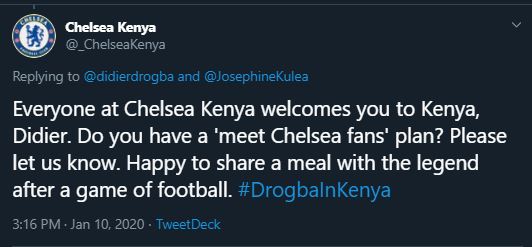 Some 321 have been taken to school and more than 340,000 people trained in Samburu Marsabit, Laikipia and Isiolo counties.
Through her work, Dr. Kulea has international accolades and recognition, including from former United States President Barack Obama in 2015.