From unfulfilled promises to stalled projects, federations and clubs face a bleak future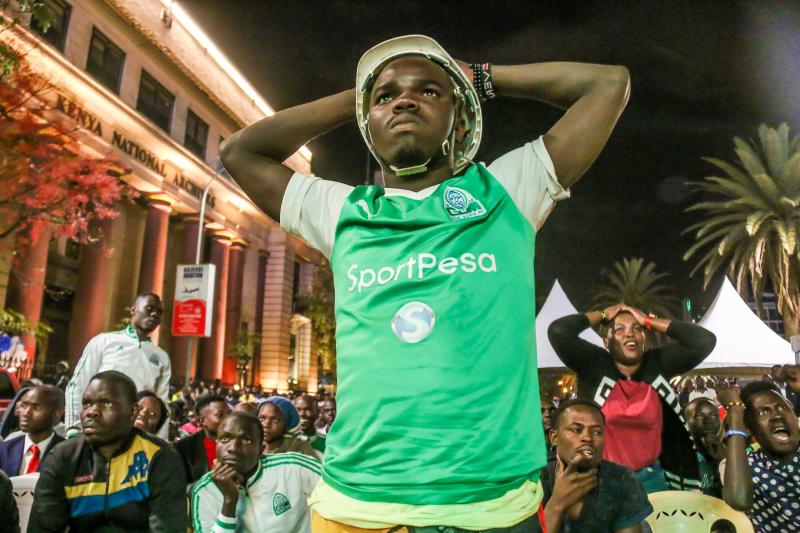 Kenyan Sports is facing one of its toughest financial tests in the recent years.
From the unfulfilled promises by the government of building and renovating stadiums, to lack of enough sporting facilities and the withdrawal of sponsorship in sports, the pomp and colour at the sporting scene is steadily fading away.
Since betting firm SportPesa pulled the plug on all its sports sponsorship in the country in August following a prolonged tax dispute with the government, things have not been rosy for most of the disciplines.
Football is one sport that has been hardest hit by the exit of SportPesa. Apart from being the official league title sponsors, the gaming firm was also bankrolling Gor Mahia and AFC Leopards.
While National Super League and County Leagues recently landed sponsorship from betting firms, Betika (Sh90m) and Odibets (Sh127m) respectively, it has been the opposite for KPL and national teams.
Despite unanimously agreeing not to halt the league after KPL Governing Council's meeting in October, the situation has become tougher as the crisis continues to bite on both the league managers and clubs.
Unlike the European leagues, local clubs have gone without broadcasting revenues since the abrupt departure of South Africa's satellite channel SuperSport International in April 2017.
And this is when the rain started beating the domestic league as they lost close to a billion shillings following the termination of their extended contract that was to run until 2022.
SuperSport signed their first deal with KPL in 2008, five years before they landed a lucrative three-year title sponsors deal worth Sh170 million from East African Breweries through their flagship brand Tusker.
SuperSport ended their 10-year marriage with KPL amidst a protracted battle between Football Kenya Federation and the league organisers over the running of the league and its composition.
In their first two cycles, KPL received Sh166 million every year in grants from the multi-national broadcaster before it increased the aid to Sh266 million.
But two years before the premature exit of SuperSport, KPL signed a four-and-a-half-year title sponsorship deal worth Sh450 million with gaming firm SportPesa.
However, things appear to have gone from bad to worse barely four months after SportPesa exited the scene. To cushion the situation, clubs temporarily agreed to cater for referees' match allowances.
Though the domestic league had been in a similar situation in 2006 when they survived without sponsors, the current economic crisis in the country has turned Gor Mahia and AFC Leopards into beggars.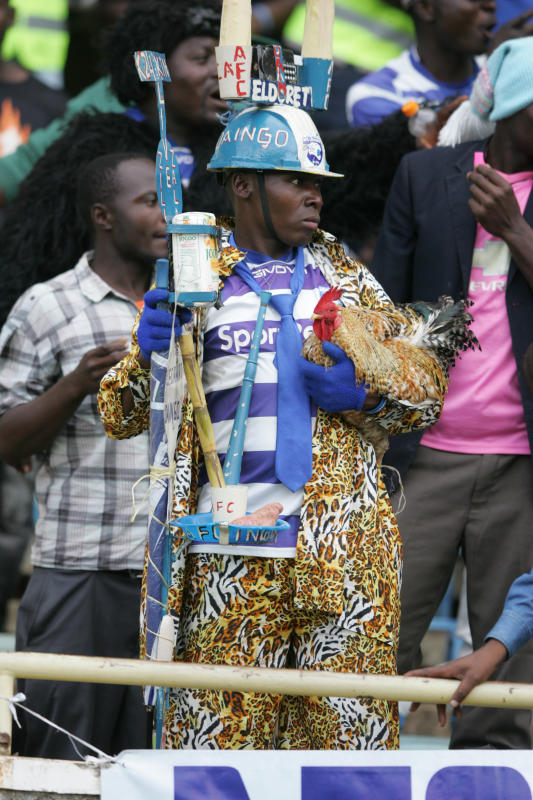 The league organisers are yet to procure this season's trophy as well as pay Gor their Sh4 million title winning prize money for their victory last season.
But even as KPL Chief Executive Officer Jack Oguda admitted that the exit of SuperSport left a huge gap in the Kenyan football, he insists suspending the league would affect its brand, reputation and growth of the game in the country.
"Things started crumbling after we lost SuperSport as our broadcasting partner in 2017. We had to go back and rethink on how we can popularise the league on television. Though we had a title sponsor, SuperSport used to cover 2/3 of our budgets. During that time, clubs were running and paying their players without any problem," said Oguda.
"The broadcasting rights deal was increasing by 10 per cent every year. After their departure, we lost close to one billion shillings. Bamba Sports came on board, then tried to negotiate with Star Times but the deal fell through."
"Honestly speaking, we've never recovered since SuperSport left. The recent departure of SportPesa only worsened the situation. But for the credibility of the game, the league has to continue with or without a sponsor."
Though the league organisers have stood their ground, many teams are in dire financial straits.
Just last month, 2006 league winners Sony Sugar were relegated from the topflight football for failing to honour three of their league matches.
Before Sony's relegation, FKF president Nick Mwendwa had sent out a stern warning to all clubs.
"Leagues across the world suffer from financial issues from time to time and KPL is not an exception. All clubs went through the club licensing process and they confirmed that they will be able to sustain themselves. So, all clubs must play, if you are unable, then withdraw and face the consequences; be relegated," said Mwendwa.
"The rules are clear; if you give three walk-overs, you are relegated. We will only work with teams that will remain in the league. We don't have recourse beyond that."
But now, the millers are not alone. At the moment, the situation at the two oldest clubs in the country, AFC Leopards and Gor Mahia, is not any better.
With a monthly wage bill of Sh5.5m (Gor Mahia) and Sh4.2m (AFC Leopards), but without sponsors, the two rivals have been struggling to pay their players' salaries forcing a section of them to demand for their release letters over unpaid dues that have accrued over four months
At Gor, defender Maurice Ojwang recently tabled a demand notice to leave the club, while the Rwandese trio of Soter Kayumba, Tresor Ndikumana and Vincent Abamahoro have terminated their contracts with Leopards.
To compound the situation, both Gor Mahia (Steven Polack) and AFC Leopards (Cassa Mbungo) coaches have also threatened to resign over unpaid salaries.
Mbungo, who joined Leopards in February this year and helped them survive relegation, has already given the club a two-week ultimatum to settle his unpaid dues estimated to be about Sh2 million or quit and report the matter to world football governing body Fifa.
Last month, AFC chairman Dan Shikanda admitted that club is in danger of collapsing.
"Things are not rosy at all, but we are working to turn them around. We urgently need Sh20 million to sort out our salary arrears and rent arrears for three houses (coach, office and two players)," he said.
"Let's not take it for granted that a club like Sony Sugar have collapsed because our club can also collapse. If we don't give these players anything, they can decide not to honor the matches."
Though Gor Mahia treasurer Sally Bolo is saddened by the current state in the domestic league, she challenged the league organisers to rethink on their marketing strategy.
"Kenyan football is going down to the grave and we don't know who is going to salvage it. As administrators, we are not happy when we see our players and staff suffer," said Bolo.
"Gor Mahia and AFC Leopards are under the same predicament. Technically, these players are no longer our employees because we are now hitting to five months without paying them their salaries.
She added: "It is now clear most clubs have not met the minimum threshold of club licensing. Also, why are local companies like KCB and Equity bank going to other countries instead of sponsoring our league? It seems we are not doing well in terms of packaging and marketing our product and that's why most of the corporate firms have shied away from sponsoring football."
"We need to stop lamenting about SuperSport's departure and start offering solutions to our problems."
The situation is no different in hockey. Local clubs withdrew from the recently concluded Africa Hockey Club Championships in Ismailia, Egypt due to lack of funds.
This is the first time in many years that Kenya was not represented at a continental competition.
Financial constraints forced men's Premier League champions Butali Sugar Warriors and Kenya Police, who finished second last season pull out of the continental event.
Others who opted out are women's champions Blazers, formerly Telkom, and runner-up Strathmore Scorpions.
"It is unfortunate that we didn't have a representative in Egypt this year. But I don't think if it is only a Kenyan problem because many teams from African powerhouses like Namibia and Zimbabwe skipped the tournament," said Kenya Hockey Union Chairman Nashon Randiek.
"Yes, we are experiencing tough economic times and many companies are running away from sponsoring sports due to the struggling economy. But that shouldn't be an excuse for our teams not to participate in major tournaments."
"As federations, we need to start thinking of how to convince sponsors instead of banking too much on the government. Team sports are more technical and expensive in terms of preparation than individual sports."
Swimming and volleyball have not been spared either. Kenya Swimming Federation (KSF) struggled to host the CANA Zone Three Championships as well as ensure their teams take part in international tournaments like World University Games, World Junior Championship, World Championship and Africa Junior Swimming Championship.
"It has not been easy, but we are glad to have honoured all our activities thanks to the support from parents. We even successfully hosted CANA Zone Three Championships. But the sour part of it is that we got no help from the government," said KSF interim Chairman Patrick Muyah.
"We are still talking to our partners to see if they can bail us out from the heavy debt we incurred during CANA. We had a budget of Sh24m, but we only managed to raise Sh9m. This forced us to switch the national swimming championship to Mombasa."
It has been the same scenario at the Kenya Volleyball Federation where they have struggled to run their regular league.
"Honestly speaking, we are in the red. The collections we get from clubs can't run the league. It has not been an easy year for us," said KVF treasurer Kenneth Tonui.
The recall of Kenya Prisons' women team from the African Club Championship in Egypt in March after a dismal show in the preliminary round that was occasioned by bungled travel arrangements due to lack of funds, summed up the difficult situation of most local clubs.
The Kenya Rugby Union (KRU) also felt the heat of the struggling economy as they were forced to source for flight tickets and accommodation from the World Rugby and Sh1m (Sh Sh500, 000 for preparation and a similar amount for travel insurance and allowances) from the National Olympic Committee of Kenya (NOC-K) for Kenya Lionesses' participation at the Olympic qualifying tournament in Tunisia.
Basketball also had their financial issues that saw Kenya Ports Authority women's basketball team fail to grace the Africa Club Championships in Cairo this month due to lack of funds.