Scrabble: Oyende, Gitonga lead Kenya's dominance in East Africa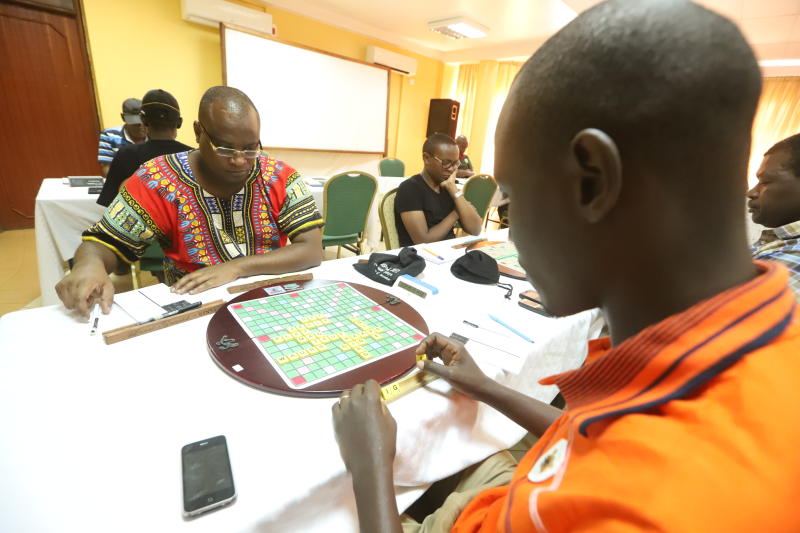 Scrabble is on the path of being a top sport in Kenya if the recent local and international performances are anything to go by.
Though still not popular among the locals, the word board game where two to four players score points by placing tiles bearing a single letter onto a board divided into a 15 by 15 square cells, has witnessed one of its best season in 2019.
Kenya's third place finish among African nations and seventh overall at the World English-Language Scrabble Players Association Championship (WESPAC) in Goa India in 2019 scrabble season will go down in history as one of the best for the national team in a decade.
East Africa seed one Allan Oyende led Kenya's landmark finish in India after winning 20 matches out of the 32 to finish ahead of former world champion Akshay Bhandarkar.
The Stima Club player said this was his best year and he is looking forward to many glorious days as scrabble continues to grow in Kenya.
"The 2019 season will be a year to remember locally and internationally. Playing against World number one Nigel Richards of New Zealand has been my proudest moment," said Oyende, who also doubles up as Kenya seed one.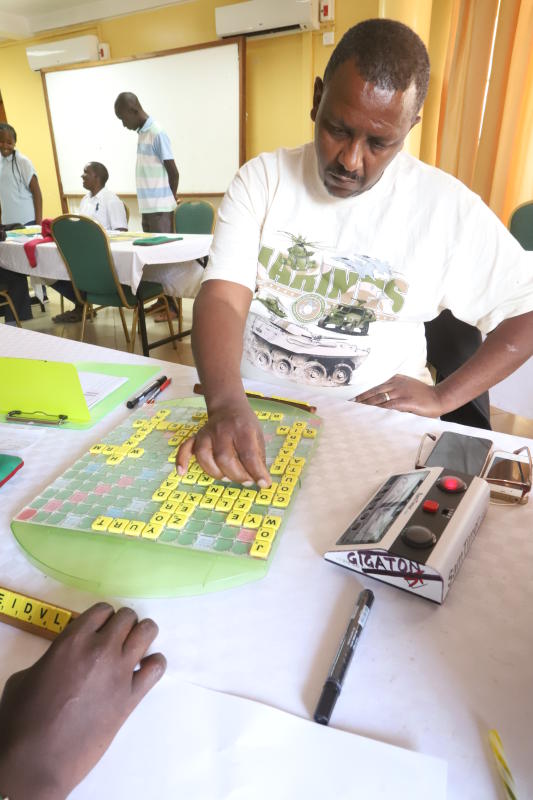 Commonly referred to as the 'Word Warriors', the national team also extended its dominance in the East, Central and Southern Africa (ECASA) Scrabble championships games after winning their 15th consecutive title during the 2019 edition in Lusaka, Zambia.
Kenya seed two Nderitu Gitonga led the onslaught by winning his fifth individual gold medal in addition to his victories in 2012, 2013, 2015 and 2017.
"This year has been a very competitive and tricky season. Players have upped their game locally and internationally but all in all, I enjoyed myself throughout the season," Gitonga said.
Back to the local seen, Oyende and Gitonga continued to dominate after each of them won four of the 12 national scrabble circuit championships legs.
Kenya seed five Nicholas Mbugua finished with two wins as Onani Magwanga and Willy Mwangi won one circuit each.
Oyende and Gitonga finished as the best two players while Magwanga, Bernard Koyyoko and Patrick Litunya closed the top five players list.
Wenwa Akinyi was voted as the best female player followed by Millie Kikechi and Wamucii Irungu.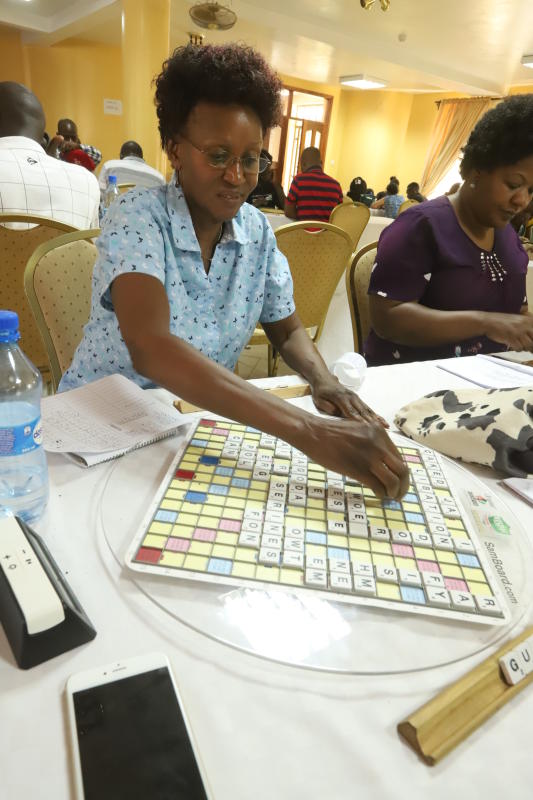 Stima Club was named the best club while Kenya University finished as the top university ahead of University of Eldoret and Masinde Muliro University. Moi Mbiruri Boys from Embu County finished as the best school.
Benson Kimathi of University of Eldoret took home the best university student award.
Scrabble Kenya chairman Bernard Amuke was a happy man after hosting a successful season.
"It has been a fruitful year that saw Kenya retain its ECASA title and also improve on their World championship finish. The national scrabble circuit was equally a success despite the many challenges," Amuke said.
Oyende finished the year as East Africa's seed one followed by Gitonga. Ugandan duo of Edwin Mugisha and Edgar Odongkara occupy the third and fourth spots respectively as another Kenyan Michael Gongolo closes the top five list.
In Kenya, Gongolo, Magwanga and Mbugua join Oyende and Gitonga to form the top five players nationally.