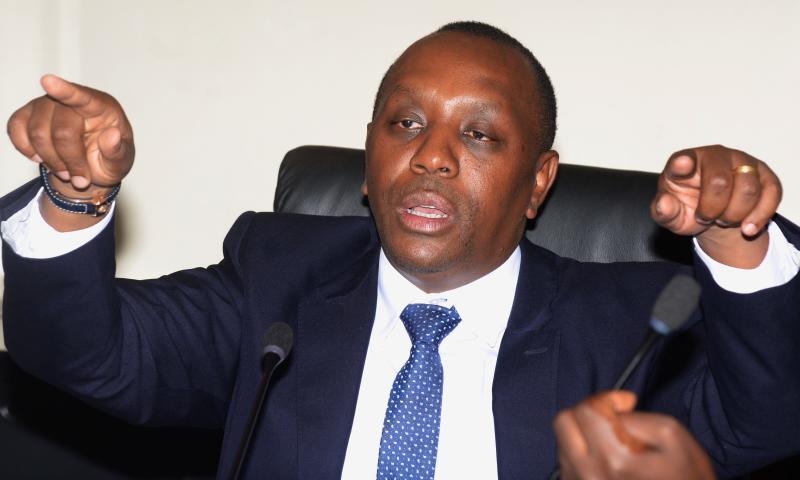 Submit your budgets before December 31 or forget about funding from the Sports Fund.
That is the simple message from Sports Principal Secretary Kirimi Kaberia to all federations over their 2020 budget allocations.
The federations have been given until December 31 to submit their budgets for next year to the Sports Fund Administrator.
The Fund, which was commissioned in February this year and into operation in April, spent over Sh3.3 billion in its first year.
But to avoid being locked out of the funding and ensure smooth running of sports activities in 2020, Kaberia, whose ministry has been accused of slowing down the process for the part of the year, has challenged the federations to abide by the set deadline.
"Those federations that would not have submitted their budgets to the Funds' administrator by December 31 will not be funded for the whole of next year. It is as simple as that," Kaberia told Standard Sports.
"The law stipulates that before the end of every August, a circular will be sent to all federations. And that was done on August 27, but we still have some federations that have not complied to date. I'm sure these are the same people who will be at the forefront of complaining when denied the funds next year."
Kaberia added: "On January 3, we will publish the list of all the federations that would have submitted their budgets by the set deadline. If your federation's name is not there, let them know their federations will be considered for funding the following year., 2021."
And unlike this year, where delays in funds disbursement was experienced by most federations, Kaberia insists 2020 will be different.
"There will be no delays in disbursement of funds next year because all those, who have applied and funded will be told six months in advance. So, it is up to the federations to comply with the rules," he said.
"But if you don't submit your budget on time, don't expect any funding from us. Actually that's the truth because we don't have any other place to get money for such federations. Even if they hold demonstrations e or do anything else, it will not change.
"Once this money is disbursed, it will not come back. Immediately the budget is submitted, there is a criteria to be followed. The budget will go through analysis and evaluation. Even if NOC-K don't submit their budget on time, Team Kenya won't go to the Olympics."