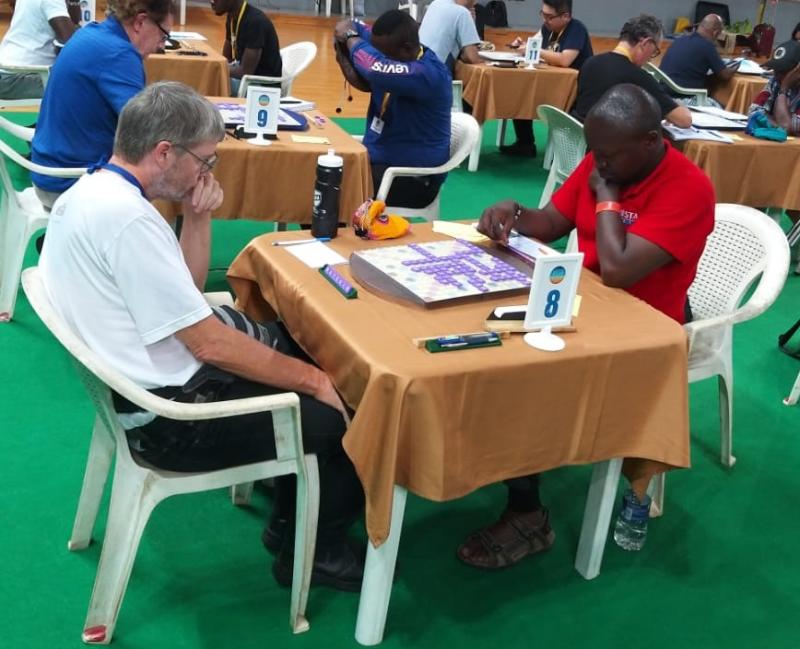 Kenya seed one Allan Oyende bounced back to winning ways as he triumphed in the Nakuru national scrabble circuit at Stem Hotel, in Nakuru.
The was Oyende's fourth win as the 2019 Scrabble Kenya calendar of events came to an end.
Five-time winner and East Africa seed one Nderitu Gitonga finished seventh.
Oyende defeated Bernard Koyyoko 453-361 in the penultimate match to win gold with one match to spare.
The win saw Oyende complete 13 wins out of 18 matches with a cumulative winning spread of 1096 points, while defending champion Onani Magwanga was second with 12 wins and 516 points.
Manase Otieno from Nairobi got bronze with 11 wins and 523 points, while Bernard Koyyoko, also from Nairobi, was fourth with 11 wins and 515 points.
Benard Amuke closed the podium with a fifth-place finish with 11 wins and 438 points.
"It has been a very competitive year so far, which saw my closest rival Gitonga overtake me but I'm looking forward to fighingt back before the year ends," Oyende said.
Wamucii Irungu finished as the best lady in the circuit after registering seven wins followed by Evelyn Gathoni.
In the intermediate division, Limo Kipkemoi won gold with 14 wins and cumulative winning spread of 669 points as Tom Mboya, who won an impressive 13 games, finished second.
Bernard Nderitu from Nakuru was third with 12 wins.
Jeremy Loromukai bagged the top prize in the open division with 14 wins and 1,355 points while Christopher Musundi of Stima Club took silver with 12 wins.
"This was a successul season after achieving top notch performance in the local and international scenes. We now seek to build on that ahead of the 2020 calendar," said Scrabble Kenya chairman Bernard Amuke.
Oyende ended the season tied with Gitonga on four wins out of 12 circuits.