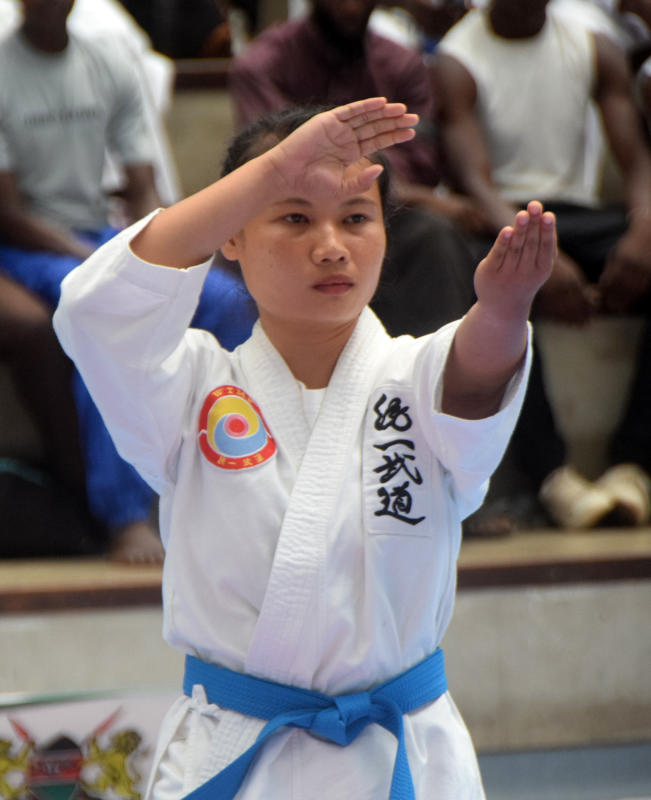 The Kenyan national anthem was played endlessly as the hosts retained the overall title of the Mombasa Open international Tong Il Moo Do championship.
The two-day tournament, which attracted 14 countries, was held at the Age Khan Academy, Mombasa, where Kenya's medal tally rose from 20 to 57.
Kenya bagged 17 gold, 19 silver and 21 bronze medals to prove to the world that they are unbeatable. Kenya has won the overall title for seven consecutive years.
Reigning world mastership women champion Lonah Abiero bagged two goal medals.
Abiero, who won silver on day one, bagged her first gold medal in the individual special forms with 8.7 points. South Korea's Lee Sung and Joceline Pablo from Philippines grabbed silver and bronze respectively.
The Nairobi-based athlete added her second gold in women's sparring middle weight category where Kenyans grabbed the top four positions. Susan Otanga won silver while Salma Ali and Ruth Njambi won a bronze medal each.
In women's heavyweight category, Rose Muthui and Jackline Muli won gold and silver medals respectively with Phimonwan Thongsakalsiri from Thailand and Kenya's Suji Akech winning bronze medal each.
In men fly weight, Paul Owino gave Kenya yet another gold medal with Kidae Dzilix from Congo Brazzaville grabbing the silver. Mangal Shahi from Nepal and Kenya's Morris Sila won bronze medal each.
Kenya also ruled in the junior events, with Rodney Sumba, Jerameel Madmana and Jephanny Bana emerging victorious.