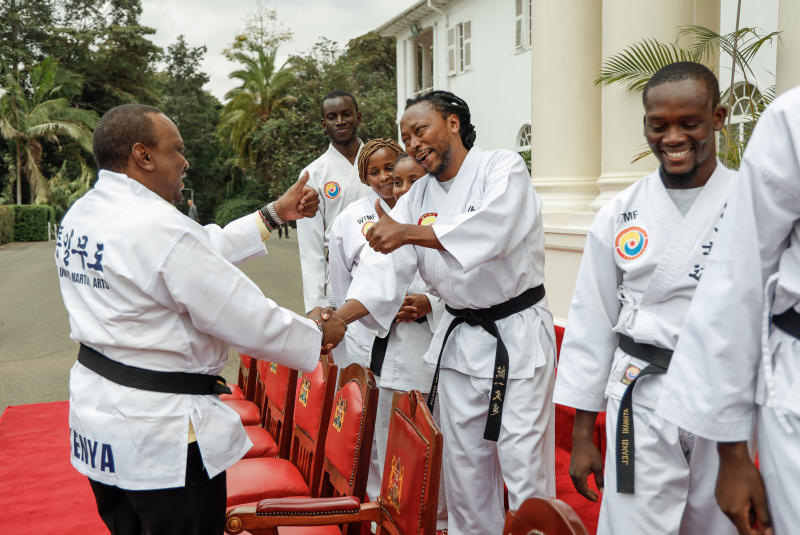 Teams from Thailand and the Democratic Republic of Congo arrived in Mombasa yesterday for this weekend's Mombasa Open Tong-Il Moo-Doo International Martial Arts Championship.
The two-day tournament will be held at Aga Khan Academy, Mombasa, on Saturday and Sunday.
Team captain Jasiri captain Elvis Malipe said the team is ready to defend the overall title. "We have a national duty to perform. We can't allow to be beaten at home as we must prove to the world that we are the best," said Malipe at the team's training base Dog Section Social Hall in Mombasa.
"Our strong challengers have been world champions Philippines and Iran but we shall handle them differently this time round," he said. He noted that the teams' participation at the World Martial Arts Mastership at Chungju in South Korea in July was an added advantage.
Kenya Tong Il Moo Do Federation President Clarence Mwakio said Korea, Philippines, Iran, Thailand, Japan, Nepal, Taiwan, and US teams are some of the countries expected in Mombasa for the tournament. Others are Congo, Nigeria, Ethiopia, Cote de' Ivoire, Burkina Faso and Senegal.
The World Tong-Il Moo-Do Federation vice-chairman, Takamitsu Hoshiko, arrived in Mombasa last weekend to conduct clinics ahead of the tournament.
Hoshiko said they hold such tournaments to build up the spirit of unity beyond nations, races, religions and cultures.