NOC-K presents Sh600m budget for Tokyo Olympics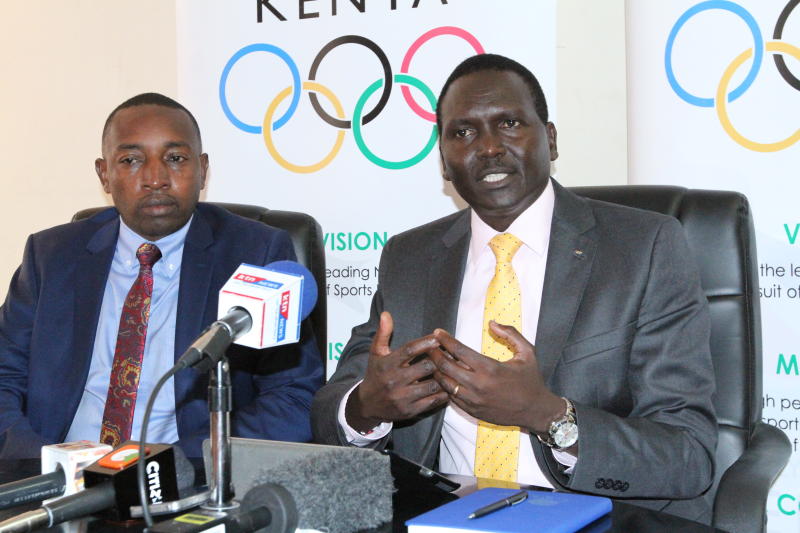 The National Olympic Committee of Kenya (NOC-K) needs Sh600 million to send Team Kenya to the 2020 Tokyo Olympics Games.
The amount will cater for over 200 athletes expected to travel to Japan for the 32nd Olympic Games.
While announcing the budget during the Extra-Ordinary Meeting and General Meeting yesterday in Nairobi, NOC-K President Paul Tergat said the money will cater for preparations.
"We have presented the Sh600 million budget to the government. In the budget, we also considered Sh250 million for qualifiers and trials for the athletics team. We have many teams who have not qualified and will undergo qualifications in Africa.
So far, only Kenya Lionesses and 28 individual athletes have attained the qualification standards for the 2020 Tokyo Olympics.
NOC-K also confirmed meeting representatives of Kurume City in Nairobi this week, where they were given assurances that Team Kenya will have their pre-Olympic residential training camp.
"For planning purposes, we had to settle on Kurume City for the residential training. The Kurume Municipal representatives were here this week and assured us of their readiness to host us. But the deal will be signed in February when all athletes will have attained the qualification.
We are also aware some teams such as athletics will not train in Japan because of its harsh weather around August," said Francis Mutuku, NOC-K acting secretary-general.
"We will have a new design for the kits and for the first time, NOC-K will sell the kits to the public," he said.
At the same time, Tergat confirmed that the Government has bailed out NOCK Plaza which was under construction, and was to be auctioned by the financier.
NOCK Plaza was estimated to cost Sh1.2 billion with Sidian Bank being the main financier offering Sh800 million while NOC-K was to fork out the balance.
It is reported that the bank pumped in Sh400 million into the project before construction stalled but NOC-K continued to incur expenses in escalation costs, leading to an auction notice early this year before the Government stepped in to save the situation.
"We are happy that (Presidential) Delivery Unit stopped the auction. Our worry was that if it was auctioned, it would end up in private hands. Once completed, it will house Government offices and sports federations," said Tergat.