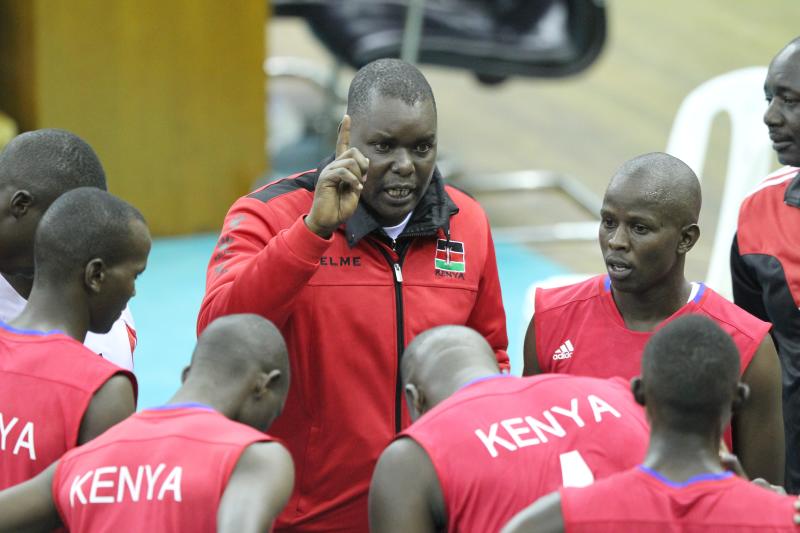 Kenya Defence Forces Team Manager Alfred Chedotum says they do not fear any of their oppositions as the National Volleyball League play-offs serve off at Kasarani Gymnasium tomorrow.
The three-day extravaganza will bring eight teams (four men and four women) with the top two teams in each category, which will be played in a round-robin format, securing a ticket to next year's African club championships.
Having seen his youthful side finish third last season, Chedotum believes the team has now matured and are ready to face any team in the country.
The soldiers overcame Kenya Prisons 3-2 in their opening play-offs match last season, but they face another stern test of character when they clash with record champions General Service Unit tomorrow.
"Though it has always been a challenge to balance between the game and military duties, I think this team has now come of age; the players have gained a lot of experience and they are now matured," Chedotum told Standard Sports.
"We have prepared very well and everybody is ready for the play-offs. So, let our police rivals be ready because we are going to disarm them."
"We respect GSU because they are the champions, but we don't fear them. We have worked on our weak areas and we are equal to the task. We beat Prisons last year, so I think we can do the same against GSU."
KDF will have to do without the services of setter Joel Sato, who has been redeployed to other military duties.
However, they have been boosted with the return of middle blocker Benard Wechuli and attacker Micah Lagat from military training.
And in the absence of Sato, head coach Pius Birech has been forced to recall former international Elisha Aliwa.
"Sato's absence is a big blow to us because he's been with us throughout the year. But I think in his absence, Aliwa and Aggrey Kimeli will do the job. We are also happy Wechuli and Lagat are back. Both of them are in good shape and determined to deliver," said Chedotum.
"We are confident we will do well. One thing I'm sure of is that we will improve on our last year's performance and position."
Just like Chedotum, Kenya Ports Authority coach Samson Sunguti is a man on a mission.
Sunguti feels this the right time for the dockers to lift the national league title.
"We are going for nothing short than the title. I know this is our year of glory and we are ready to write our own history. I have not won the title with KPA, but I'm sure I'm going to take it now," said Sunguti.