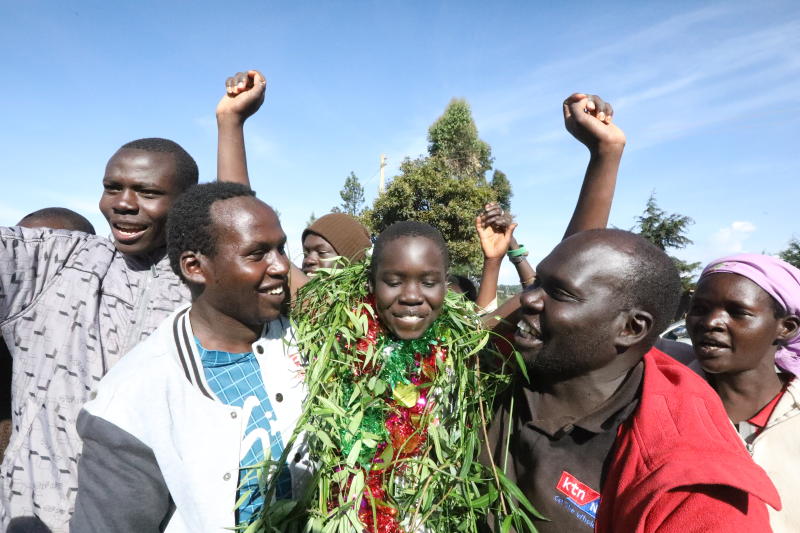 Game Yetu sports journalist's daughter, June Cheptoo Koech, scored 439 out of 500 marks in the just-released Kenya Certificate of Primary Education (KCPE) results to take the second position nationally.
June tied at position two with Flavian Onyango of Chakol Girls Primary in Teso South and Sean Michael Ndungú of Kitengela International School.
SEE ALSO: Dortmund 'expect Man United to make Sh14 billion transfer bid' for Sancho
The 14-year-old, who sat the 2019 KCPE exams at St Peter's Sang'alo Central Primary School in Nandi County told the Standard that she didn't expect to take the second position nationally after learning that the first candidate scored 440.
"When I heard that the first candidate scored 440 marks, I felt that I would get 420 marks. I am delighted that I managed 439," an exhilarated Jeptoo said.
SEE ALSO: Crystal Palace tried to sign Mason Greenwood last summer
Like her father, Jonathan Komen, a veteran sports journalist in the country, Jeptoo wants to become a journalist in future.
She said she was under pressure from her father to work hard in school.
SEE ALSO: NBA adds antibody testing to protocols
"My father worked hard to ensure I had anything I needed to succeed in my studies. My mathematics teacher Nicholas Ng'etich also encouraged me to do better," said Jeptoo.
"I would get position five standard five and my father kept asking questions as to why I was not performing well. I improved to position three in standard three and he encouraged and that motivated me to make it to the top of my class."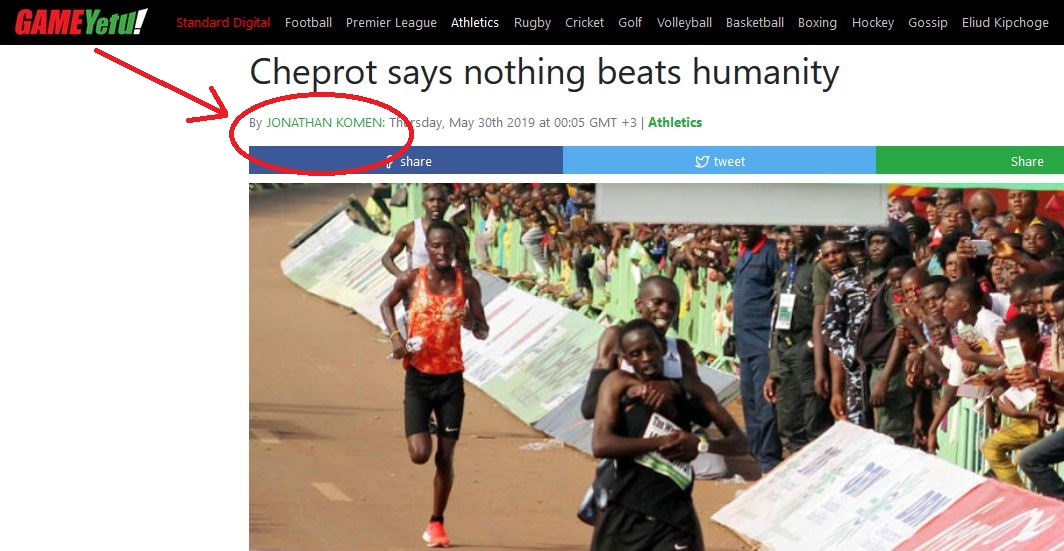 Also reacting to the news, her father, Standard Group journalist Jonathan Komen, described the performance as not a mean fete and culmination of hard work.
"I feel honored as a parent for this results. I expected my daughter to be on the top 20 countrywide but she surprised me when she scored 439 to become second in the country," Mr Komen said he celebrated with villagers at Kapchawat.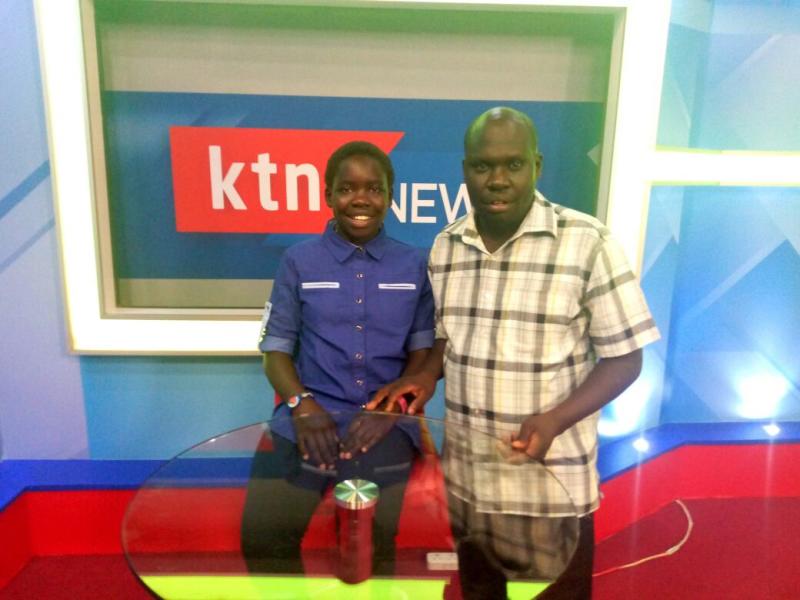 He said his daughter started her studies at Mutei primary school before later proceeding to St Peter's Sang'alo Central, a private school in Mosop constituency, Nandi County.
June performance saw her come top in the Rift Valley region.
Additional report by Stephen Rutto