How can sports contribute in ending Gender-based violence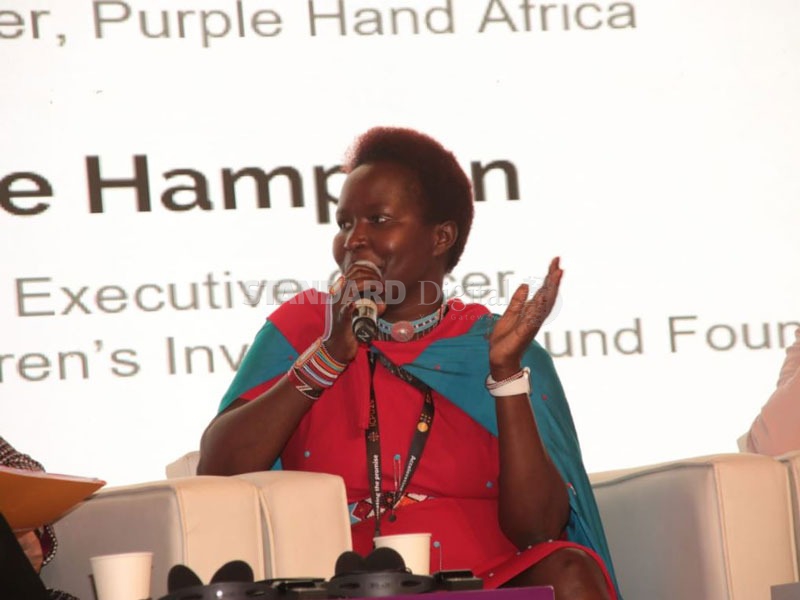 Gender-based violence (GBV) is ferocity directed at an individual based on his or her sex or gender.
GBV includes physical, sexual, verbal, emotional, and psychological abuse, threats, coercion, and economic or educational deprivation, whether occurring in public or private life, according to Women for Women International.
In Kenya, 45 percent of women aged 15-49 have experienced either physical or sexual violence according to the 2014 Kenya Demographic Health Survey.
As a result, many people find themselves in abusive relationships which are often kept on the low.
To eradicate GBV, a lot of mitigations need to put in place to achieve 2030. This includes the use of sports.
During the International Conference on Population and Development (ICPD25) at KICC, leaders emphasised the importance of integrating what is taught in school to that which is close home.
In an exclusive interview with GameYetu, Founder and President of Kakenya's Dream Dr. Kakenya Ntaiya explained how sports is an important instrument in ending GBV.
"Sports is very important to be used a used as a venue to address issues of Gender-Based-Violence. I have seen this work in schools where you bring two team's boys and girls play and they focus on one thing and it is a place of open conversations creating a space where we can share out what affect girls, what affects boys," she said.
"Sports is as important and I think it is one common place where we all understand football and at the end of the day, we can have conversations in such topics that affect women and girls," she added.
The rise of GBV in Kenya has raised a public alarm, more so violence against women. Statistically, 1 in 3 Kenyan girls have experienced sexual violence before attaining age 18, according to Gender-Based Violence Recovery Centre.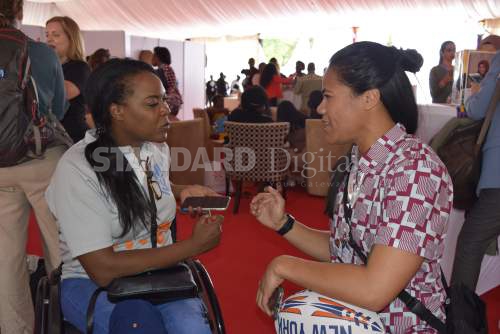 Sports ambassador and Kenyan Paralympian Anne Wafula Stike reiterated the importance of sports as a very powerful vehicle for change.
"Sports actually breaks down barriers, and I am using sports (Paralympic) to break down these barriers that society and community put before us. For us to show what we can really do, we want the government, the community, family friends to give us the opportunity, and sports is one of these very powerful vehicles," Wafula told GameYetu.
Globally, 35% of women have experienced either physical and/or sexual intimate partner violence or non-partner sexual violence according to the World Bank.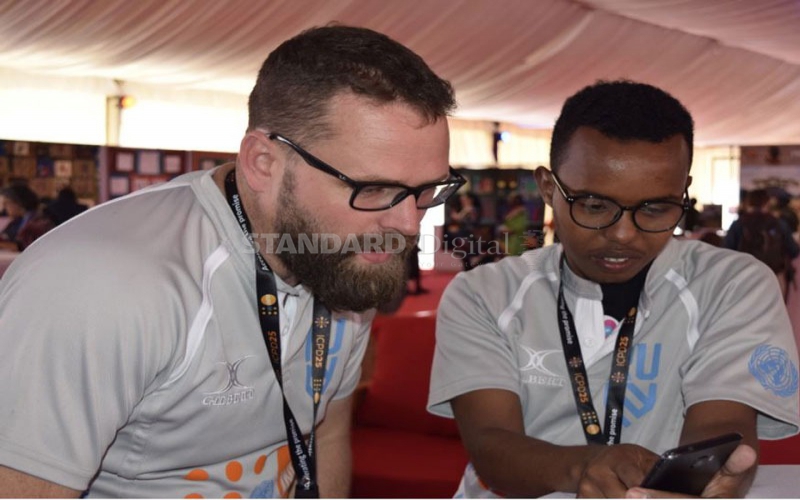 Owner of Rugby United New York James Kennedy says sports can be used as a tool to bring dignity in the society.
"Having positive messages in this time we live in around sports, inclusion, and equality for me is very important. Talking about how we should treat women and children, respect, dignity, and equality these are the future, I am lucky and sports is an amazing platform," he said.
Currently, Kenya is one of the countries with the highest rates of GBV in the world, with statistics indicating that 1 in 5 males has experienced a form of sexual violence before 18 years.