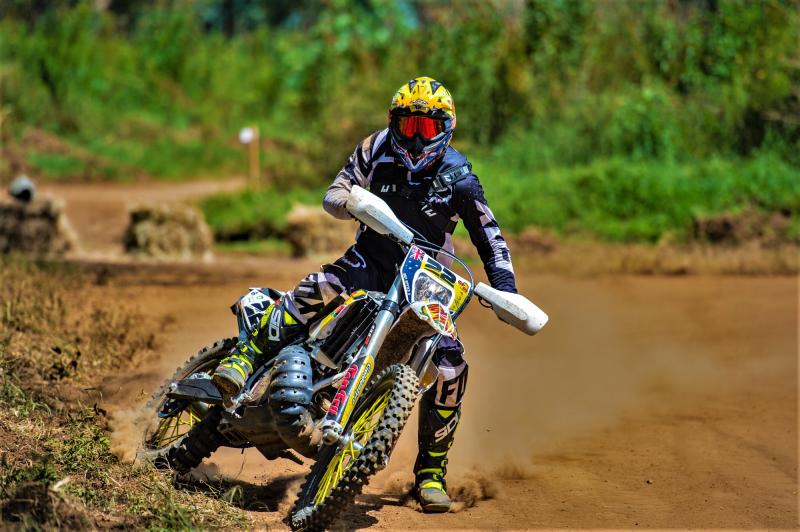 Top Fry racer Ben Spinks is the 2019 Kenya National Enduro Championships (Knec) winner after a grueling final series held on the North Lake Road in Naivasha.
Spinks relished his third national title between 2017 and 2019 under Top Fry Racing Team livery.
SEE ALSO: Racism: Zaha wants action against online abuse
And having started the season on a brand new 2019 KTM 300exc motorbike, Spinks swept the ground with all his opponents and was glad his fourth win came to fruition without any hitch.
This time round he did it flawlessly, thanks to the ample practice time and effort which saw him clinch five wins out of the five races held on the 2019 calendar.
SEE ALSO: Chelsea win to boost Champions League chances
In the final race, Spinks set his season best outpacing his erstwhile competitors, William Mayer, Mark Glen and Tanzanian who were some of the seasons favorites.
Other podium finishes were Ben Pontier in second place as well as Zane Young even as William Mayer, Mark Glen and Tanzanian racing sensation Per Bjerre presented Spinks title run with the stiffest challenge on the 15 kilometer track for the final duel.
SEE ALSO: Man United stick six first team players on transfer list to fund summer spending spree
Despite high temperatures which took toll on the competitors Spinks managed to push harder out-lapping them with verve and vigour.
"I have been hard on myself and putting the time and effort required to maintain the fitness to so as to stay ahead of the pack." said Spinks
"I'm so grateful to my sponsors, Top Fry for covering my back for the past three year for all my racing adventures for without them I couldn't be at every event." he added
The win was in addition to Spinks trophy chest that includes the 2017 Central African Cross Country Challenge which was staged in Uganda and Timau.
In addition to the 2015, 2017 and 2018 Knec titles with an unchallenged run for the second year running.
Spinks would be gunning for his fifth title shot under the Top Fry banner while looking forward to a more competitive 2020 season with fresh talent and new and more challenging tracks.