Safari Rally legend Blomqvist returns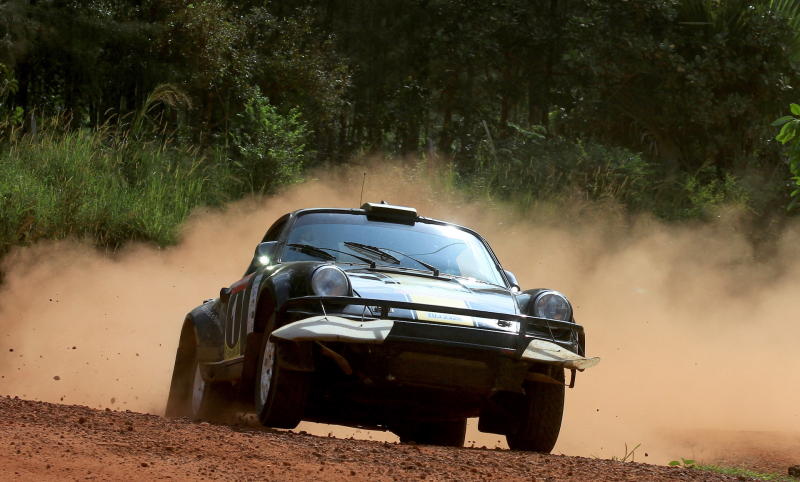 The 1984 World Rally Champion Stig Blomqvist will be the star attraction at the East African Safari Rally set for Kenya and Tanzania on November 26 to December 6.
The veteran Swedish driver will lead team Tido as the 2019 East African Safari Classic Rally marks the fourth Race4Health mission across East Africa region.
Blomqvist and his partners will be attempting to win the event for the second time.
Blomqvist, a former driver with Saab, Ford, Peugeot, Nissan, Skoda among others is best remembered as one of the original drivers of the all-conquering Audi Quattros.
He became World Rally Champion with Audi in 1984. He also won the 2015 Safari Classic Rally and will be back with his commanding Porsche 911.
This year's edition will see Blomqvist's co-driver Jörgen Fornander featuring for the third time.
Fornander previously partnered with Joakim Roman in 2013 and 2015, with a best finish of P17 overall.
Since his last visit to Africa, Fornander has been active in the Swedish Rally Championship alongside Martin Hagman and Jari Saarinen. The rally sponsored by Safaricom has attracted 21 cars. Other sponsors included M-PESA (Safaricom PLC), Vivo Energy, MFI, Omologato, DT Dobie.
Meanwhile, the 2019 East African Safari Classic Rally will mark the fourth Race4Health mission via its corporate social responsibility helping with eye checkups. Team Tido will donate 5,000 pairs of spectacles.
The team will also be accompanied by three Swedish optometrists and two local opticians to serve communities along the rally route; testing eyes and distributing eye-wear, ensuring that as many people as possible enjoy the possibility to see clearly.
"If you can see, you can learn to read, if you can read, you can go to school," says David von Schinkel, team principal at Team Tido Race4Health.