NOCK puts off Kurume City camp decision until February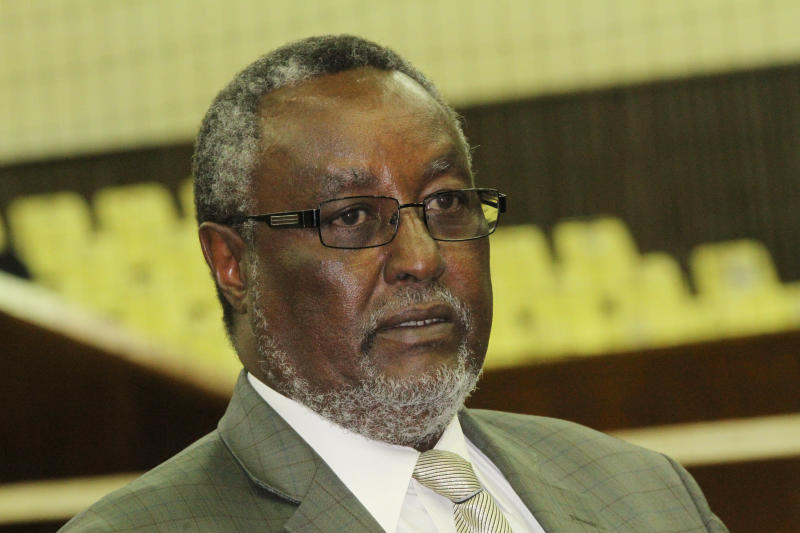 The National Olympic Committee of Kenya (NOCK) has deferred until February next year a decision to have Kurume City as Team Kenya's training base.
NOCK has identified the Japanese city as Kenya's training camp ahead of the 2020 Olympic Games in Tokyo but will delay the decision before signing a deal to allow for broad consultation with other federations.
Speaking yesterday on the Olympics Games update, Team Kenya Chef de Mission Waithaka Kioni (pictured left) said NOCK will sign the deal with Kurume City Council once most teams have secured the qualifications in second week of February.
"We want to bring on board all the federations to be part of the decision making before signing pre-Olympics camp agreement. It is only prudent that we consult widely and allow also other federations to have their teams qualify first before we sign a deal with Kurume City. As you are aware, we are bringing on board all the federations to be part of the decision making," said Kioni.
Kioni, who is also the Kenya Volleyball Federation (KVF) President added: "We have also established the management team; Korir (Barnaba) will be the General Team manager with Kamau (Winnie) as the assistant team manager. Anthony Karuiki will be in charge of the team's finances. We have also appointed two assistant Chef de Mission; Humphrey Kayange and Shoaib Vayani, Kenya Shooting Sports Federation (KSSF) president."
"At the moment, we have asked Federations to forward their budgets for Olympic qualifying matches to the Ministry of Sports. The support we offer now is giving any balances of kits to the teams going for qualifications. Where possible we can finance the deficit," said Kariuki
Kenya Lionesses and 28 other athletes have sealed places in the 2020 Tokyo Olympics set for July 24 to August 9, 2020.
The Tokyo Olympics will be the first test for the office led by legendary long marathoner Paul Tergat, who replaced athletics icon Kipchoge Keino.
Kenya won 13 medals at the Rio Olympics six of them gold, six silver and a bronze.