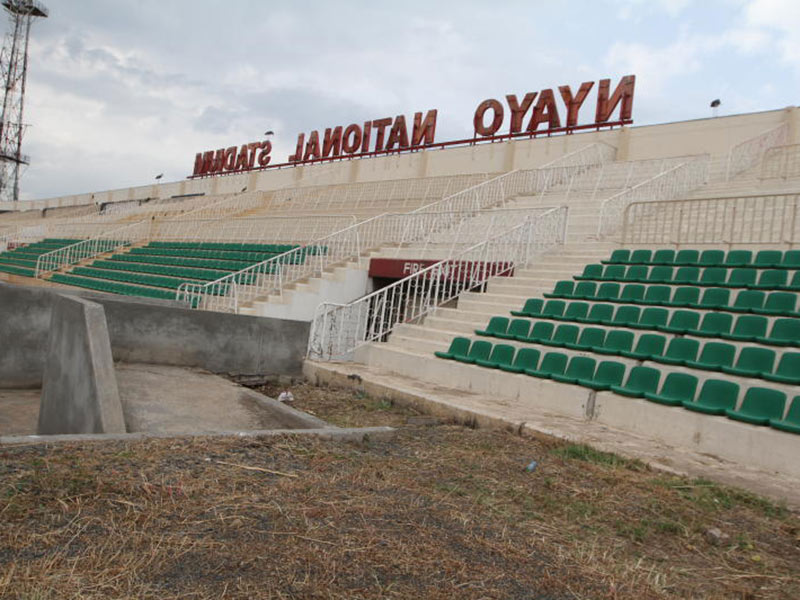 Construction of stadia as promised by President Uhuru Kenyatta and his deputy William Ruto in the run-up to the last election has stalled over budget cuts.
Documents by Sports Kenya show that the ambitious pledge by the two in both 2013 and 2017 General Elections, has been frustrated by National Treasury major budget cuts in the last four financial years.
Several contractors engaged by the agency have since abandoned the sites over pending bills, in what could see millions of taxpayers' money already paid, go into waste.
Claims of State officers colluding with some contractors to swindle the little money already released have also emerged.
Yesterday, members of National Assembly Sports Committee were shocked with revelation that a firm had been paid Sh88 million for clearing bushes for the construction of Marsabit Stadium. Sports Kenya Director General Pius Metto yesterday told the MPs that the agency has suffered budget cuts since 2016/17 financial year.
Mr Metto told the team that in 2016/17, Parliament approved Sh2.7 billion for the construction works but only Sh425 million was released by the National Treasury.
An in 2017/18, the agency received a paltry Sh25 million after it was rationalised down from Sh100 million.
Metto said the agency has received zero shilling in the current financial year even after being allocated Sh500 million.
"At the inception of the procurement process, 2016/17, there was a proposed budget of Sh2,735,000,000, however, this was later rationalised to Sh424,813,522," said Metto.
"2017/2018 Sports Kenya suffered a budget cut from an allocation of Sh100,00,000 to Sh25,000," he added.
In total, the agency was allocated Sh3.7 billion, but received only Sh850 million to implement the project that requires billions to be completed.
Uhuru and Ruto had in their campaigns promised to build nine stadia across the country. This was after the Jubilee administration failed to build five facilities it had promised to deliver in their first term in office.
The agency said it embarked on construction of seven stadia as well as upgrading of five other facilities in preparations for the 2018 African Nations Championship (Chan 2018).
Kenya was stripped of the right to host the games after a Confederation of African Football (CAF) team found that only one of the four venues was ready to host the event.
Kipchoge Keino in Uasin Gishu, Kamariny (Elgeyo Marakwet), Wote (Makueni), Marsabit (Marsabit), Ruring'u (Nyeri), Kirubia (Chuka-Tharaka Nithi) and Karatu (Kiambu) are some of the stadia projects the agency prioritised.
Nyayo National Stadium, Kinoru, Kasarani and Kipchoge Keino (Phase II) were some of the facilities earmarked for upgrading in preparations for Chan 2018.