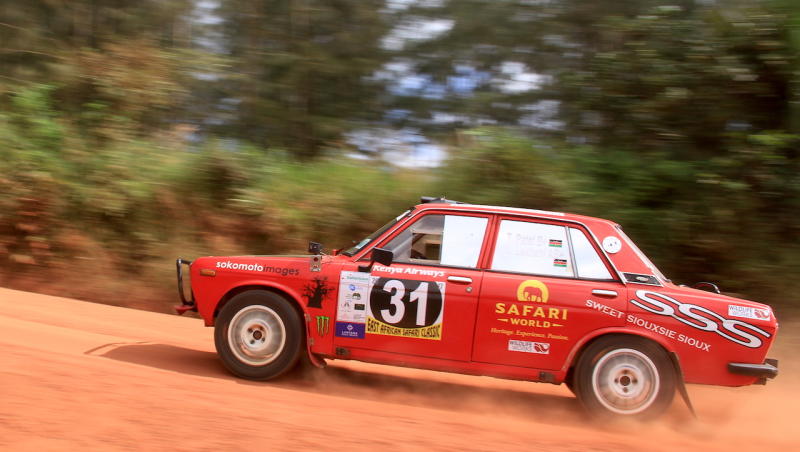 Preparations of the route for the 2019 Safaricom EA Safari Classic Rally are now in the final stages.
Pipi Renu, the General Manager of the East African Safari Rally Limited was confident of the team's final preparations.
SEE ALSO: FKF to publish Elections Guidelines on Tuesday
"At the end of September, we took our team of route openers as well as stage commanders to familiarise them with the stages, which will run in Kenya.
"Both route openers inspected the stages, and we were now able to get more details and amendments to stage notes," said Renu.
SEE ALSO: DCI hands NOC-K kit confiscated following Rio Olympics debacle in 2016
Renu added: "I don't think in the history of classic rally, has there been such an amount of attention put in ensuring the road book is defined and checked.
The recce was carried out during extreme rain, and I am relieved to know the stages are all passable."
SEE ALSO: Kumari Taki outshines Kipruto in Diamond League trials
The security team of the rally, has also spent time on the stages, identifying critical areas that will need control with 155 marshals in Kenya.
The team will now proceed to Tanzania to complete the same inspection.
The East African Safari Rally welcome on board Omologato watches as an event partner for the 2019 East African Safari Classic Rally.
The brand has a unique market that has a strong emphasis on motorsports events, personalities and manufacturers across all forms of racing.
They currently sponsor teams and drivers competing in IndyCar, Formula E, Porsche Motorsport, British GT and East African Safari Rally.
Omologato announced they will producing a very small run of limited edition watches specifically for the winners of each class and presenting them at the finish line in Mombasa on December 6.
The EA Safari Classic Rally starts on November 27 to December 6.