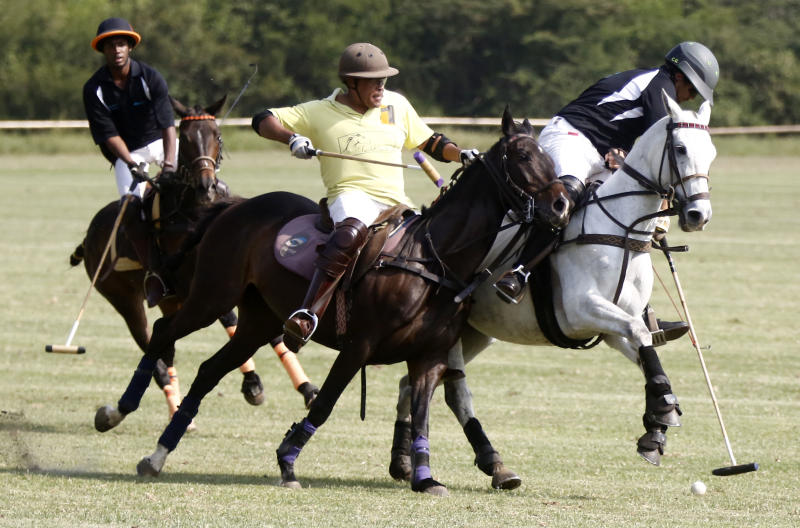 The experience of Kenya international Casimir Gross came into play when he led Touchdown Forte to lift the Autumn Cup Polo Championships in Northern Kenya Polo Club over the weekend.
The handicap 7.5 Touchdown Forte whose other team members were Henry Limb(2.5), Aisha Gross(1) and Morten Jenson(-1) was the team with the least handicap in the four-team three-day tournament.
SEE ALSO: Arsenal forward Martinelli signs new long-term deal
Handicaps of the rest of the three teams was between handicaps 8 to 8.5, which made Touchdown Forte to be the only team that started all her matches at the advantage of half fraction of a goal.
Despite this weakness, she went on to win all her matches albeit with slim margins save for one encounter.
SEE ALSO: All COVID-19 tests in Formula One have been negative
In her first match, they defeated Celest Top Trojans 5.5-3 before they dismissed Topik Try Hards 5.5-4 and thereafter thrashed Cherokee Chiefs 7.5-3 in a total of three matches, which Casimir scored a total of ten out of the 18.5 goals they scored in the three matches.
The legend should also thank the agility and prowess of Limb who is also a national team player whose combination with Aisha and Jenson shocked all their three opponents.
SEE ALSO: KRU in hunt for Shujaa coach
Topik Try Hards finished runners up with four points from three matches.
Topik Try Hards only won one match against Cherokee Chiefs whom they dismissed 8.5-5, drew 6-6 with Celest Top Trojans after losing 4-5.5 to Touchdown Trojans.
After tying on four points with Topik Try Hards after being beaten on inferior goals aggregate, Celest Top Trojans finished third.