Kenyan shooter shines his way up in South Africa to become a Master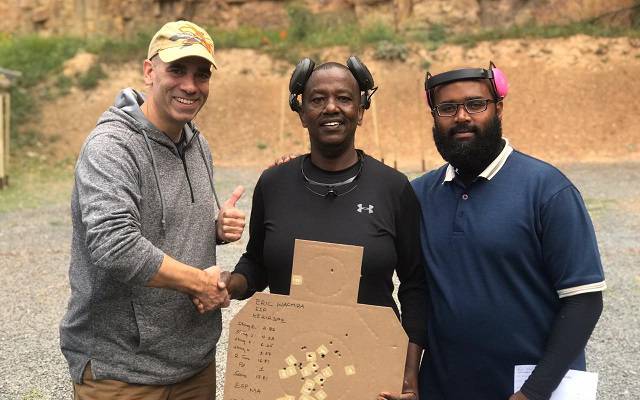 When Kenyan shooter Eric Wachira went to represent the country in the just concluded International Defensive Pistol Association (IDPA) Championships at False Bay Sports Shooting Club in Capetown South-Africa, he wasn't prepared for a happy ending beyond the competition itself.
But like they say in the game of shooting sports, "Practice until you can't get it wrong"
Eric did exactly that. He competed as an ESP Expert in the competition and went beyond that to classify as a Master under the watch of Safety Officer (MA) Mohammed Omar.
The shooting star shot his way up outdoing himself with an impressive score of 17.81 and now becomes the 5th master in East and Central Africa after Masters Robert Nyamongo, Mohammed Omar, Sammy Onyango and Eric Ngumbi.
In the African Champs tourney, Eric who shot very well through all the 15 stages in different scenarios managed to bag a bronze medal in Expert ESP division with a score of 396.79
Prior to the IDPA African Champs, Wachira shone at the Bamburi Rifle Club in Mombasa emerging the overall ESP Expert winner at the first ever IDPA Sanctioned match in Kenya.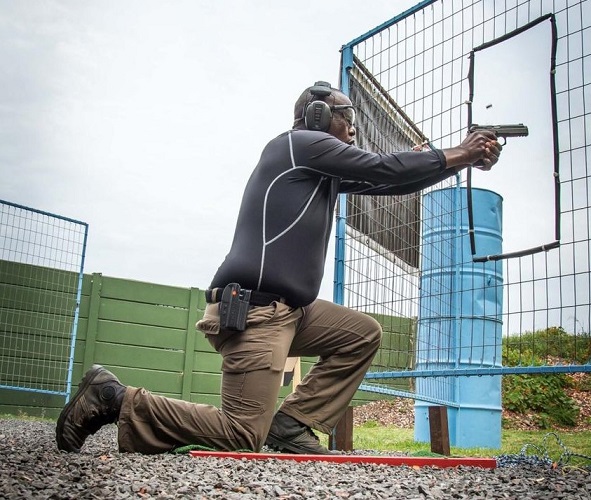 The IDPA Classifier is a match that must be shot every year by IDPA members as a way to be ranked so that they can shoot against people with similar skill levels.
The classifications which are a requirement by IDPA also allow members to be able to shoot in higher level sanctioned matches.
Wachira, a National Gun Owners Association (NGAO-K) member who for a long time has been an undercover warrior in championing the growth of shooting sports in Kenya will now be competing alongside the reigning IDPA Africa champion Ian Van Der Bank, whom he'll share a stage with at the IDPA World Championships in Alabama later this month.