Why doping is just a form of corruption like any other case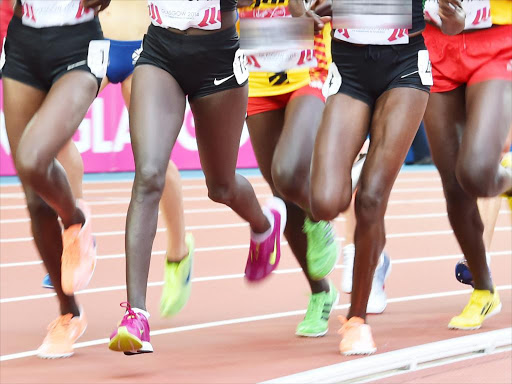 The first thing that comes to mind when people around the world think about Kenya, is our world-class athletes.
Hundreds of Kenyans win international races almost every two weeks. Scientists are confounded by our prowess for running, but there is no doubt that we are the best of the best.
So why are some of our elite runners caught doping, even though they train hard and can win a race on any continent fairly?
It is not a matter of self-discipline - our athletes are talented but they also put a lot of hard work into reaching the top of their field.
Growing up in rural areas, while trying to make a living is not always an easy feat, and becoming a top athlete often comes with significant monetary prizes.
The lure to use banned substances such as erythropoietin (EPO) or other enhancing drugs is very strong when there are so many great athletes competing at the same level.
This is a metaphor for all of Kenyan society. We are talented and trustworthy people, a nation of generous optimists, who are each seeking the best opportunities for our family. But this opportunity-seeking must not come at the expense of others.
The Anti-Doping Agency of Kenya (ADAK) has so far done a good job of regulating doping. It was set up following a damning September 2018 report by the World Anti-Doping Agency (WADA) that documented cases of 138 doping athletes between 2004 and August 2018.
However, we can at least be relieved that there was "no evidence of an institutionalised system" of doping here - only opportunistic coaches and athletes taking advantage of relaxed drug regulations.
But since the report was published, ADAK increased the number of anti-doping tests administered from 100 in 2016 to 1,150 in 2018.
It's "Stay Clean, Win Right" campaign has raised awareness of the health perils of doping across the nation.
Doping is a form of corruption like any other. It manipulates otherwise fair circumstances to give one person a significant advantage over another.
And it is the biggest threat to achieving our development goals.
If we are as serious as President Uhuru Kenyatta in obtaining the Big Four Agenda, then we must stop taking shortcuts to make money, win races or gain control. Young people must grow up in a culture of honesty. To do this, adults need to lead by example and show them that the only real win is a clean win, fair and square.
Cheaters eventually end up hurting themselves. But the government simply cannot deal with every single small case of corruption in the country.
We citizens must hold each other accountable as well. Because the quantity of professional athletes is so large, ADAK is simply unable to test them, which in turn becomes tempting for athletes to dope a little bit.
Marvin Waweru comments on topical issues and runs Freeman Architects