African Games: Bakari settles for silver after losing out in flyweight finals
SPORTS By Ben Ahenda | August 31st 2019 | 2 min read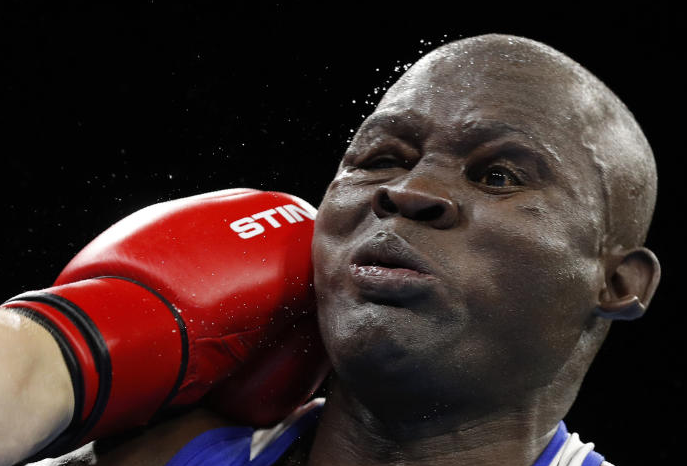 National flyweight champion Shaffi Hassan Bakari settled for silver after losing out in the flyweight finals at the African Games in Rabat, Morocco on Thursday night.
Bakari was beaten on a unanimous points decision by Mohammed Rajab Otukile of Botswana.
Head coach Musa Benjamin said Bakari nursed a left arm injury he picked in the quarter-final and it worsened in the semifinals. "He narrowly missed gold. He has a bright future," Benjamin said.
Bakari became the first Kenyan boxer to have reached the finals of African Games since Suleiman Bilali, who won gold in the light flyweight category at the 2007 African Games in Algiers, Algeria.
En route to the finals, Bakari beat Ethiopia's Wibshet Dawit Bekele on a 4-1 split points decision in the semifinals after dismissing Uganda's Businge Champion 4-1 in the quarterfinals.
In pre-quarterfinals, Bakari edged out Moroccan Mortaji Saidi 3-2, a win that motivated the 'Hit Squad' in the games.
Bakari's silver brings to five the number of medals the boxing team has won in the games.
Others are four bronze medals from welterweight Maina Boniface Mogunde (69kg), middleweight Ouma George Cosby (75kg), heavyweight Elly Ajowi (91kg) and superheavyweight Otieno Fredrick Ramogi (over 91kg).
By last evening, Kenya stood eighth in the medal standings, with 13 medals - four golds, five silvers and four bronzes.
Egypt was leading with 228 medals - 78 gold, 87 silver and 63 bronze medals - ahead of Nigeria's 103 (40 gold, 28 silver, 35 bronze) - and South Africa's 77 (32 gold, 24 silver, 21 bronze). Algeria had 113 medals (31 gold, 7 silver, 55 bronze), Morocco had 93 medals (27 gold, 26 silver, 40 bronze), while Tunisia had 79 medals (23 gold, 28 silver, 28 bronze).
The other countries in the top standings are Mauritius with 24 medals (6 gold, 6 silver, 12 bronze), Madagascar 12 medals (6 gold, 4 silver, 2 bronze) and Ethiopia had 19 medals (5 gold, 4 silver, 10 bronze). Kenya's total of 17 medals comprised four golds, five silvers 5 and eight bronzes. Coach Sammy praised the Hit Squad.