Kenya Hockey League: Butali Warriors claim top spot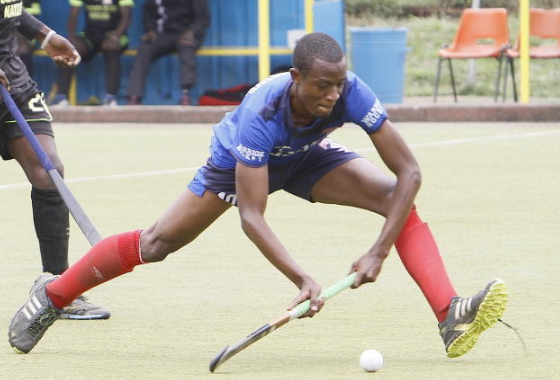 Butali Warriors at the weekend silenced Parklands Hockey Club 6-0 to claim the top spot at the Kenya Hockey Union League in a match that was played at Parklands Hockey Pitch.
The Western-based side scored the six goals through Calvins Kanu and George Mutira who both slotted a brace, while Ammoh Bari and Frank Wanagwe each scored a goal apiece to ensure that the visitors went back to Western with bragging rights.
Having won six of the nine encounters' that they have featured in, the side has only lost thrice and are perched at the summit of the League table with a total of 21 points, four more than Kenya police who currently have 17 points, they (Kenya Police) have also played nine games, won five, lost two and drew two.
Wazalendo are tied with Kenya police on 17 points, but Kenya police have a wider goal difference than Wazalendo, with Kenya police having six goals above Wazalendo's four.
The win by the Western-based side condemned Parklands to the rock bottom of the summit, Parklands have only won a single game and have only six points from nine games, they have lost five of their matches and drew thrice.
Butali Warriors also got a shot in the arm after four of their players were selected in team Kenya that will represent the country in South Africa during the Africa Olympic qualifiers.
Kamal Singh Sambi the side's coach said "I want to thank all the departments for putting on efforts to enable the side win, we are now perched at the top of the summit and want to maintain that status.
We are happy as a team that four of our players have been nominated to represent team Kenya for the Olympic qualifier games in South Africa. We wish them the best as they represent Kenya."
The players namely Shammah Ademba, Ammoh Bari, Tristin Karis, and Constant Wakhura have named to feature for team Kenya that will play in South Africa during the Africa Olympic qualifier.
Should Kenya win in South Africa, they will book a slot to feature in the Olympics that will be hosted in Tokyo Japan.