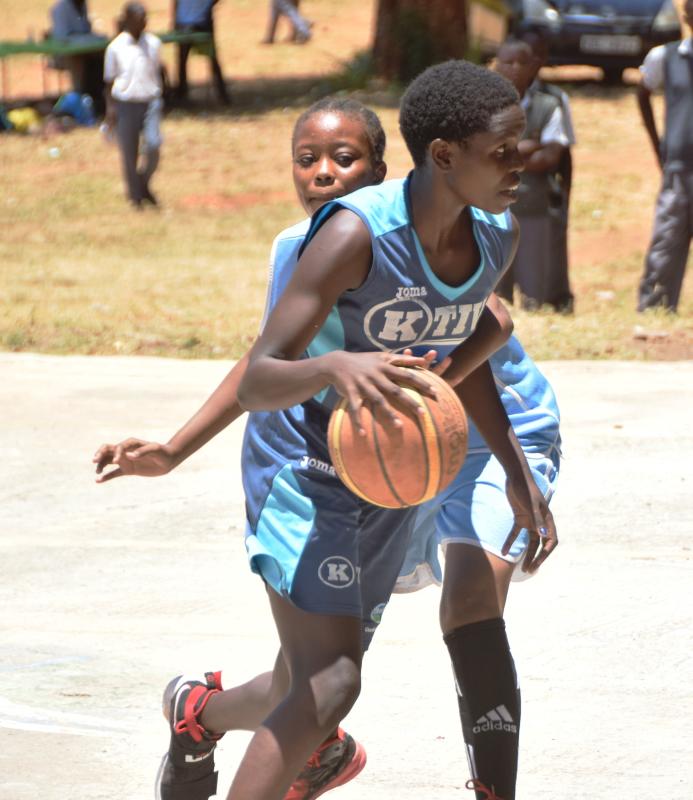 Buruburu Girls and Kaya Tiwi were off to a flying start as this year's Federation of East Africa Secondary Schools Sports Association games entered Day Two at different venues here.
National basketball champions Buruburu edged out Rwanda's Lycee De Kigali (LDK) 45-42 in their opening Group B match at St Constantine grounds. Former East Africa winners Kaya Tiwi also had a promising start after beating St Bernadette Kamonyi 42-37 in Group A while their netball team beat hosts Lindi 50-19, also in Group A.
SEE ALSO: Livewire Lukaku leads Inter Milan to Europa League semi-finals
Buruburu captain Chantal Kiyobe was superb sinking 26 points to spur her side to victory while Philomene Mukantwali led LDK with nine. Kiyobe said her experience in the team was instrumental in the outcome of the game.
"I am the only player in the team who has competed at this level and so I had to take responsibility, which meant that I had to be at my best. I ensured we won it. This will boost the team's confidence," said Kiyobe.
SEE ALSO: Jesus prays for one more miracle in Lisbon
Buruburu made their intentions clear from the onset, taking the first quarter 19-15 and the second 12-5 for a 31-20 lead at the break. On resumption, the Rwandese girls were more determined matching the Kenyans in every aspect of the game. However, the Kenyans maintained their lead after scoring eight points against their opponent's six.
The Rwandese were more confident in the final period, outpacing the Kenyans to narrow the points gap. They came so close to leveling the score but Kiyobe looked determined to see her side win. She kept pushing her side to hang on to the lead.
SEE ALSO: Liverpool sign Greece defender Tsimikas from Olympiakos
LDK scored an impressive 16 points against Buruburu's six but their effort was not good enough to save them. With only one point separating them in the final quarter, Kiyobe dispossessed Mukantwali who was going for the ring and scored to open a three points lead a few seconds to the buzzer.
Teresa Othuol starred for Kaya Tiwi, who are seeking to reclaim the title they had last won in 2016 with 17 points, with Dayana Moraa scoring nine while Ramla Munezero scored 12 for St Bernadette.
Kaya Tiwi took a seven-point lead with 24-17 scores at the breather. The Rwandese bounced back in the second half to take it 20-18 but the Kenyan girls won thanks to their brilliance in the first half. In other basketball matches, St Mary's Kitende beat fellow Ugandans Nabisunsa 71-48 while Machame overcame compatriots Juhudi 46-44 in an-all Tanzanian tie.
In netball, Kaya Tiwi showed little respect for their hosts Lindi whipping on their own turf as siblings Monica Oguda and Melda Oguda called the shots. Monica top scored with 32 goals, with Melda adding 18 while Amina Mustafa led Lindi with 13.