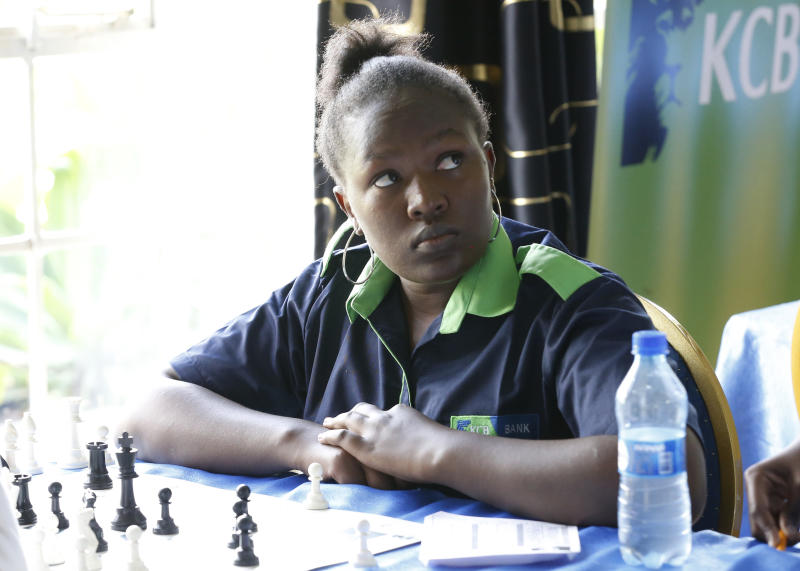 The national chess team departs for Rabat, Morocco, today keen on winning medals at the 12th African Games.
Due to budgetary constraints, the team has been whittled down to just four players comprising two men and two women.
SEE ALSO: Magical Kenya Open gets new date in November
Chess was introduced at the last minute in this year's games following the intervention of world governing body Fide.
The Kenyan ladies team has Joyce Nyaruai and Sasha Mwongeli while the men's team comprises of Mehul Gohil and Ricky Sang.
SEE ALSO: We can shock many – Wanyama puts trust in new team Montreal Impact
Nyaruai,who is the current Kenya Open champion, says she is confident of doing well in this year's event which is also her debut in the games.
She represented the country at the world chess Olympiad last year in Batumi, Georgia. "Taking part in the Olympiad was an eye opener for me and it has given me the necessary experience to do well in the African games," she said.
SEE ALSO: Our players are not assassins - Serie A coach laments after 90 yellow cards
Mwongeli, who was also making her debut in the Olympiad last year, had a great performance winning a Women Fide Master (WFM) and looks to do even better in Morocco.
Sang is also making his first appearance at the African Games while Gohil represented the country at the 2011 Maputo games.
Earlier, there had been confusion on when the team was to jet out. Despite the chess tournament not starting until August 23, the Kenya National Sports Council (KNSC) had wanted the team to fly out on Monday.
However, intervention from the team management saw their travel date pushed to today. The chess tournament will run until August 29.
This has just been part of the confusion surrounding preparations of Team Kenya to the games. The National Olympic Committee of Kenya (Nock) also found itself in an akward situation after giving kit to a badminton team that is yet to be approved to travel.
Some badminton players have gone to the Sports Disputes Tribunal protesting at how the selection was carried out and want it to be repeated.