Engineer Sammy Onyango wins Gold at Northern Nationals, promoted to Master shooter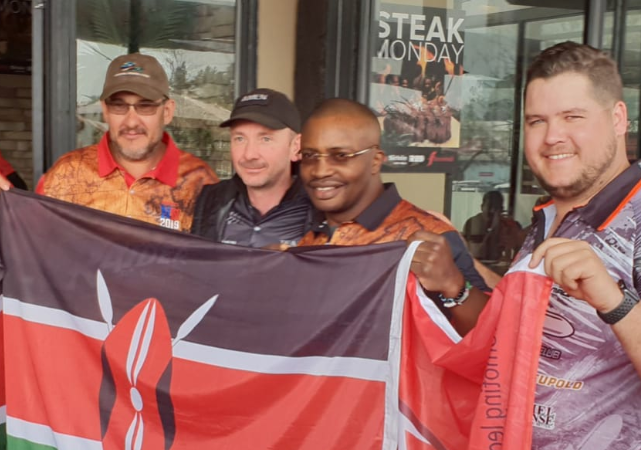 International Defence Pistol Association (IDPA) shooting Expert and National Gun Owners Association (NGAO) Vice Chair Sammy Onyango has won gold in the Expert category at the Northern Nationals shooting tournament held in South Africa over the weekend.
Onyango, who is fresh off winning gold at the Hungarian Magtech Shooting Championships and bagging an award in the Chairman's Cup won two golds - the Expert and International category.
Consequently, his exemplary performance earned him promotion from Expert to Master in the SSP category.
South African IDPA champion Ian Van der Bank, who visited Kenya two months ago to tutor members of the gun owners association won the overall prize.
Onyango, will now compete with Van Der Bank on the same level.
On his path to glory, Onyango defeated 17 Master shooters.
Senior Sergeant Daniel Kyalo Mutiso of Prisons who travelled with Sammy Onyango for the shooting tournament managed to scoop Gold in the Law and Enforcement category.
Sergent Mutiso managed to out-shoot all military and law enforcement officers in his category and was 13th overall.
"Of course I'm happy. I have been shooting for years now and being promoted to Master shooter feels amazing," an elated Onyango during the award giving ceremony.
The Kenyan shooting team has grown in confidence since the start of the year, with the National Gun Owners Association of Kenya managing to hold several events aimed at sharpening shooters' skills, with the latest one being the Chairman's Cup that was held at the Kirigiti Shooting Range on June 27.
Onyango, who is also the Chief Executive Officer of Triple Tap Range, has aided the development of the sport in the country by conducting clinics to help improve our shooters.
The Kenyan shooting team is currently preparing for the World Championship in Alabama, USA that is set for October this year.