Drivers gear up for KCB Simba Autocross tomorrow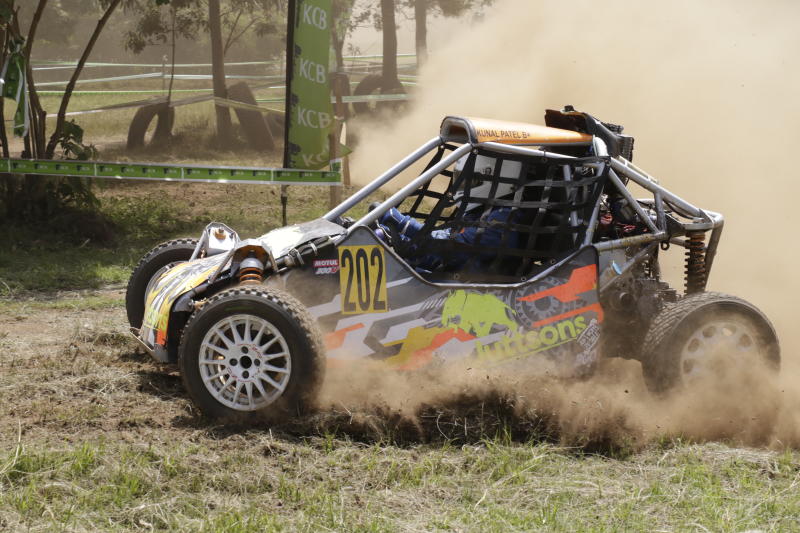 Jamhuri Park circuit will be the epi-centre of racing from 9am to 5pm tomorrow.
Spectators will not only be treated to exhilarating displays but will also savour "fast and furious" twin track.
It will also serve as an exciting prelude to the KCB Kilifi Rally slated for Kilifi County on August 16 and 17.
Organised by Sikh Union Club, tomorrow's autocross will begin with scrutineering in the morning followed by drivers' briefing and official practice.
Drivers will then embark on four official heats of which the best of three will count on the final classification.
Throughout the day, results will be relayed through a public address system to the spectators.
The 2WD Turbo - a preserve of "Attacker 1" buggy drivers, 2WD Non Turbo and 4WD Turbo - will no doubt stand out as crowd pullers with drivers expected to roar around the challenging black cotton gravel in a series of power slides, jumps and speed along the short straights.
Shazz Esmail, drining a 2WD Turbo Clas, beams with confidence as he prepares for the weekend. "I cannot even begin to tell you how good it feels to be back at Jamhuri. I just want to have fun, get comfortable and play myself in at my own pace," said Email.
Esmail will be up against Izmir Racing teammate Shalien Mughal and Kunal Patel.
Izmir Racing lead driver Shalien Mughal remarked: "We have prepared all our cars for the upcoming event. We haven't changed much in terms of setup as all our cars seemed to perform quite well. Our aim is to keep the pace and finish in commanding positions of our respective classes."
Nanyuki Rally Team (NRT) driver Ken Nteere will be driving a Subaru N10 in the 4WD Turbo Class, while Quad class leader Wayne Fernandes will sit out of tomorrow's race.
"We are coming back to Jamhuri to test the car after Safari in readiness for the KCB Nanyuki Rally later in the month.
"The car took quite a beating during Safari but hopefully, we'll try it out over the weekend," said Nteere.
Yuvraj Rajput, Illyun Mughal and Tsevi Soni will fight it out in Bambino Class as Kiana Rajput and Tsorav Soni renew their rivalry in the Pee Wee Class.