Big blow to sports in Kenya as SportPesa cancels all sponsorships ahead of Premier League kickoff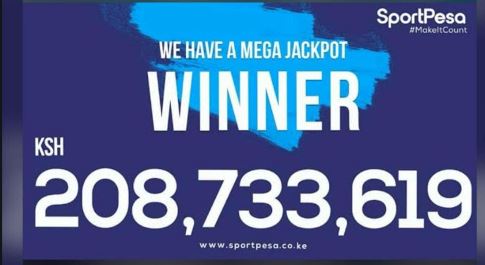 Sports gaming giant SportPesa has cancelled all sponsorships in the country.
In a statement seen by Game Yetu on Friday, SportPesa said it has been operating in a challenging environment hence hurting the business.
"The gaming industry has been operating in an extremely challenging business environment for the past couple of months.
"Sportpesa as a business has been subjected to punitive measures by regulators such as delayed license renewal and the suspension of PayBill numbers with these actions considerably reducing the level of business operations," read part of the statement.
The gaming company indicated the Government's move to block its PayBill numbers has brought about immense pressure on the business necessitating a re-evaluation of some plans.
"In light of these developments, we regrettably wish to announce that due to the uncertainty of this situation Sportpesa will be cancelling sports sponsorships effective immediately.
"All clubs and partners will have received notices as provided for in their contracts. Sportpesa is passionate about sports development in the country and this decision was regrettably arrived at haltingly and after a lot of deliberation and thought," said SportPesa.
SportPesa, however, assured stakeholders that sponsorships will continue once the business recovers.
The gaming giant further stressed that it had been compliant with all the Statutory and Regulatory requirements.
"We have always been compliant with all the Statutory and Regulatory requirements. We are a law-abiding organisation.
"For now, we remain positive that the current situation will be resolved amicably and urgently, and we continue to seek the goodwill of all actors towards normalising the environment for the gaming industry," concluded SportPesa.
The cancellation applies to SportPesa Kenya only and does not affect other sponsorships under SportPesa in other countries, as those are separate entities.
The company had on Monday pledged its continued support to Kenyan sports regardless of Government's action to withdraw payment services.
SportPesa CEO Ronald Karauri confirmed that the betting giants would continue with sponsorship deals with a number of sports entities, with the firm having no intention of pulling down the deals.
"I will continue supporting," Karauri said.
SportPesa has been the main sponsor of many local football clubs and other sports in the country.
On August 6, 2015, the betting giants signed a four-and-a-half-year deal with the Kenya Premier League (KPL) reportedly worth Sh450 million to gain naming rights.
The league, which Kenya's top-flight football league, was renamed SportPesa Premier League.
The gaming company also sponsors the SPL perennial champions Gor Mahia and their rivals AFC Leopards in a deal worth Sh120 million each year.
Withdrawal of the sponsorship by the betting company is a huge blow to the clubs which have no other sponsors.
About 27 companies also had their licenses cancelled following negative findings of the Betting Control and Licensing Board (BCLB) that they were not tax-compliant with some failing to renew their licenses by July 1 deadline.