Speed and accuracy put to test at IDPA Chairman's Cup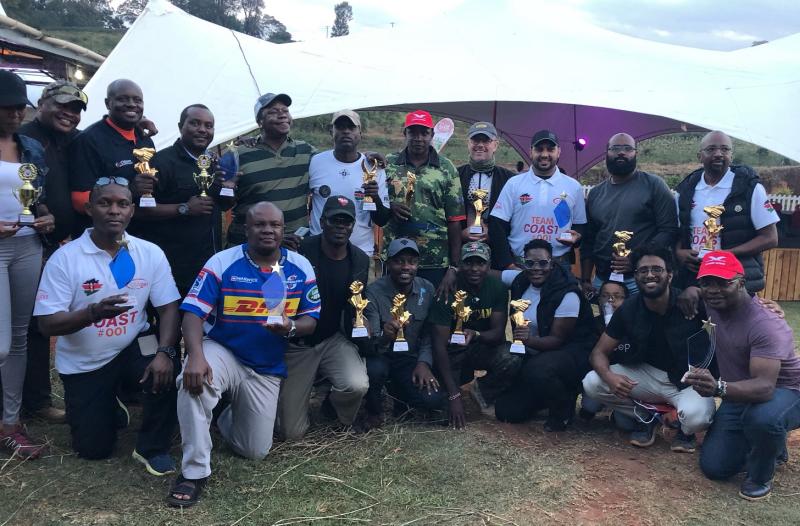 The annual Chairman's Cup shooting competition, which took place at the Kirigiti range over the weekend, was like a premier event with grandiose.
More than 100 participants took part in the competition that culminated in the awarding of trophies to the various winners.
There were eight courses of fire and three drills that were behind this idea of getting a balance between speed and accuracy.
Expert shooter Memba Muriuki, who has been shooting for more than 10 years, said; "People misunderstand guns. Shooting, as a sport, is more interesting than most others."
Memba added that there are various disciplines in the shooting sports like the 9mm pistol, air guns, air rifles, 22 rifle, 22 pistol, which are in the Olympics.
He encouraged shooters to take part in such events.
Master shooter Robert Nyamongo emerged the overall winner with a score of 144.76 points.
Standard Group Limited was one of the sponsors of the event.
"Developed countries look at sports beyond running. We cannot discriminate on sports if we feel we can support. NGAO-K has done a good job in demystifying shooting sports," said Standard Group Limited CEO Orlando Lyomu.
Principal Secretary of Sports, Peter Kaberia took part in the tournament.
"The future of shooting sports is bright. A few years back, we couldn't be talking about this sport. Today we have a team and we have people representing Kenya internationally," he added.
The PS said more vetting will be done on gun owners, but assured shooters that they are safe.
"My presence here means the government is aware of what is going on here and is appreciative of it. Today's Chairman's Cup is a badge of honour and tells you there's confidence from the public," he added.
The NGAO-K Chairman and patron Anthony Wahome thanked Standard Group, the official media partner, for the publicity and sponsorship they have given the sport.
Sammy Onyango praised the skills on display saying; "One year ago when Ian Van der Bank came to Kenya, we were not shooting this well. But after the training he conducted, there has been so much improvement."
NGAO-K secretary-general Alex Migwi hailed the growth of the sport in Kenya. "Like the President said, security is in our hands. It can only be security in our hands if we are proficient in the use of our firearms," said Migwi.
Overall winner Master shooter Robert Nyamongo praised the shooting standards at the tournament, saying they were quite high.
NGAO-K is planning to hold African Championships in Nairobi, it will be the first in East and Central Africa.
The Chairman's Cup is an annual event that is meant to bring together shooters from all over the country. Its aim is to raise funds to improve the range.