Kenya defeat Zambia in international friendly
SPORTS By Ben Ahenda | July 22nd 2019 | 2 min read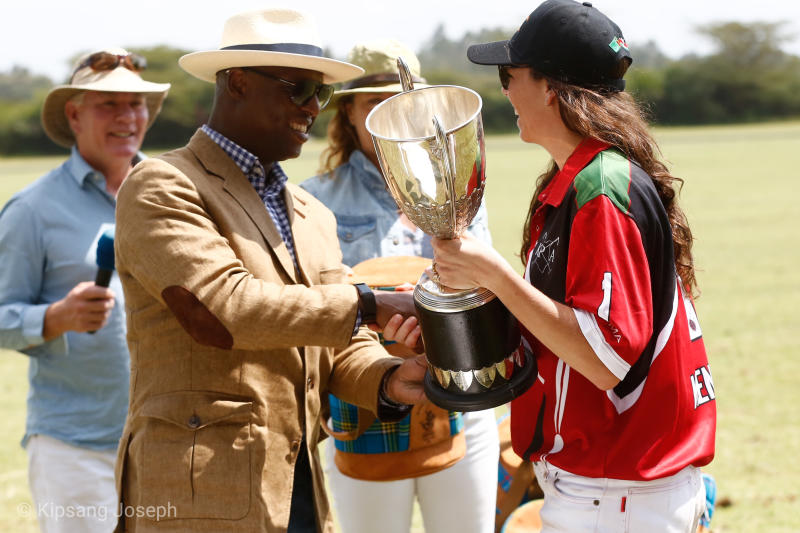 Kenya defeated Zambia 9-7 in a high-scoring 16-goal-five chukka of the Kenya Ladies International Polo Championships at Manyatta Polo Club, in Gilgil, yesterday.
It was a triumphant day for the Kenyan women against their Zambian counterparts, who had earlier promised to turn the tables on the hosts.
Kenya's team of handicap Seven Izzy Parsons, Aisha Gross(4), Megan Griffiths (3) and Sasha Craig (3) had a good ball possession in the first three chukkas, but lost it in the fourth one before coming back stronger in the final chukkas to prove their superiority.
Parsons, who was the most experienced player of the eight in the pitch, scored eight of Kenya's nine goals spread out in the five chukkas with Griffiths (Megan) also making it into the scorer's list.
The Zambians, who included their woman of the match and handicap 5 Tiki Brown, Pammy Greenshields (4), Megan Viljeon (4) and Nunu Henderson (3), gave a good account of themselves to reduce the losing margin to two goals.
The Zambians scored their goals through Brown (four), Viljeon (two) and Greenshields (one).
While presenting trophies to the winners, Ministry of Petroleum and Mining Principal Secretary Andrew Kamau lauded the Kenyan side for the victory.
"It was a great day for both men and women teams for winning both at home (women) and in Lusaka (men)," Kamau told Standard Sports.
On his part, Baringo Senator Baringo Senator Gideon Moi said; "This was a fantastic match. Kudos to the winners and thanks to the fighting spirit of the Zambians," said Moi.
"Although we won, it was a tough match for both sides. Any of the teams could have ran away with the victory," said Parsons.