Rhino Charge: Four-time winner Glen triumphs, again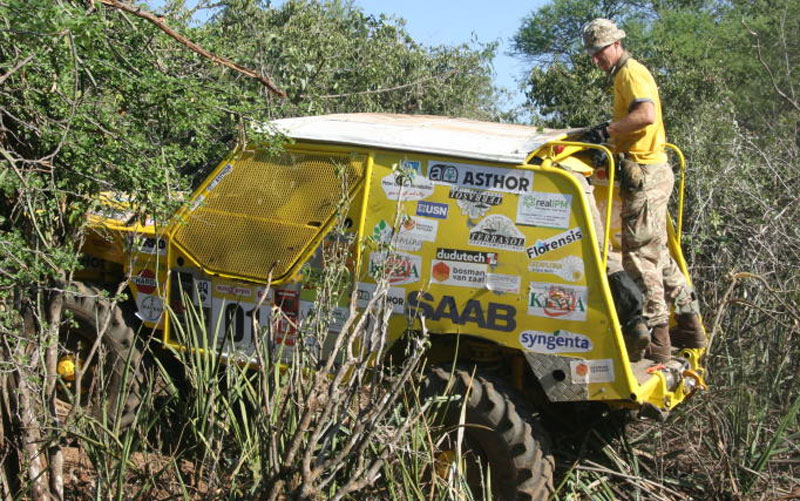 Mark Glen emerged victorious in the 31st edition of this year's Rhino Charge motorsport that went down in Oldonyiro, in Isiolo County, over the weekend.
Glen and five of his teammates, who were driving car number 48, defended their last year's position after covering the shortest distance within the stipulated 10 hours.
Team 48 covered 30.18 kilometers followed by car number 33, that covered all 13 points over 30.36km.
This year's competition saw 56 cars compete in the gruelling event, where only 19 cars completed all 13 points, which was an increase from last year, where only five hit the finish line.
Jeremy Holley, driving car number 33, also known as Team Huzi, had an improved performance compared with last year's race, where he was 13th.
Don White, chairman of the Rhino Charge committee, said this year's terrain was one of the toughest.
The competition is an annual off-road 4×4 competition held in parts with tough terrains. Entrants are required to drive through 13 points spread over about 100 km² within 10 hours.
The winner is the competitor who drives through most guard posts in the shortest distance.
The competition, which seeks to raise funds towards conservation of key water towers in the country, saw Peter Kinyua's team raise the highest amount (Sh19 million).