Ready, set, go! – Kenya ready for 2019 Rhino Charge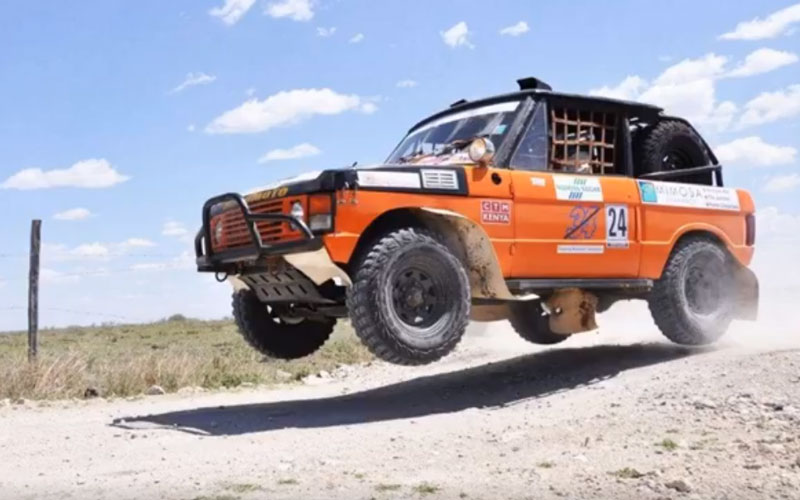 57 cars are set to participate in the 31st edition of Rhino Charge to be staged on Saturday, June 1 in Isiolo County.
This is according to Rhino Ark CEO Christian Lambrechts, who has heavily emphasized the common goal of the annual event.
Speaking to Standard Digital on Friday, May 30, Lambrechts expressed confidence in this year's race, saying it will be tougher than the previous editions after organisers installed several route tricks to keep the huge pool of talented drivers challenged.
Lambrechts confirmed this year some new rules on participating vehicles had been imposed to ensure drivers participate on a fairground.
"We don't want a car to become a monster here. We have put some rules and regulations with regard to the size of the tyres and weight, along with other modifications allowed for other categories," said Lambrechts.
Established in 1989, the Rhino Ark, a charitable trust foundation that houses the Rhino Charge competition, is aimed at bringing solutions to the challenges recurrently facing the mountain forest ecosystems in Kenya.
The ark's conservation programme focuses mainly on the protection of Kenya's mountain forests, while also educating locals on methods of environment conservation.
It also aims to secure the synergy between endangered wildlife habitats and the mountain forests as well as establishing a bonafide and sustainable funding mechanism for conservation.
Working closely with government agencies, Rhino Ark advocates for the protection of endangered wildlife habitats and the conservation of forests with the use of science to assess possible effects and derive several conservation solutions.
The 2019 Rhino Charge starts exactly at 7:30 am.