Polo: Platinum are Annesley Cup champions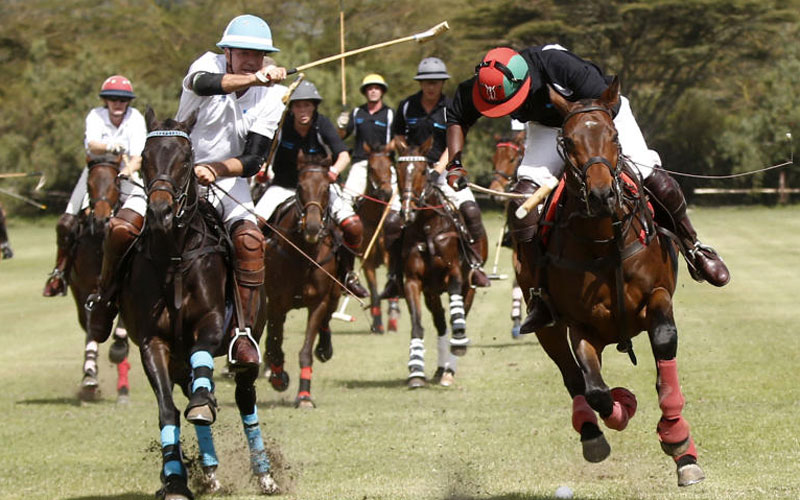 Handicap 4.5 Platinum squad of national Junior team captain Archie Voorspuy (3.5), head coach Jonathan Stichbury (1.0), Rowena Stichbury (0.0) and Cheza Millar (0.0) are the 2019 Annesley Cup champions.
They achieved the feat after topping in the four-team competition. They had six points from three matches with a superior goal aggregate as the curtains came down on the three-day Barclays Annesley Cup Polo championships, in Gilgil yesterday.
Despite losing their final match 4-3 against a vastly improved Signature team of international handicap Two Kimoi Moi, Joss Craig (1.5), Geoffrey Morley (1.0) and Sasha Craig (0.0), Platinum scooped the overall title thanks to their first two previous victories.
In the first two matches, Platinum defeated Classic 6-5 and smashed Gold 6.5-5 from a weaker handicap of 4.5 to emerge the team with the highest goals scored; at 15.5 goals against 14.
During the match, Signature got their first goal through Sarah Craig in the first chukka before man-of-the-match Stichbury (Jonathan) ensured parity in the opening chukka.
Signature dominate the second chukka as they got their second goal from undefended Penalty 4 from 60 yards through Joss Craig, who also netted two more free goals in the third and fourth chukka.
Platinum reduced the deficit in the third chukka from two defended penalties, scored by Voospuy (Archie), to boost his confidence leads the national junior team to the Zimbabwe International Championships.