Wenger: I wanted to create Arsenal University before I stepped down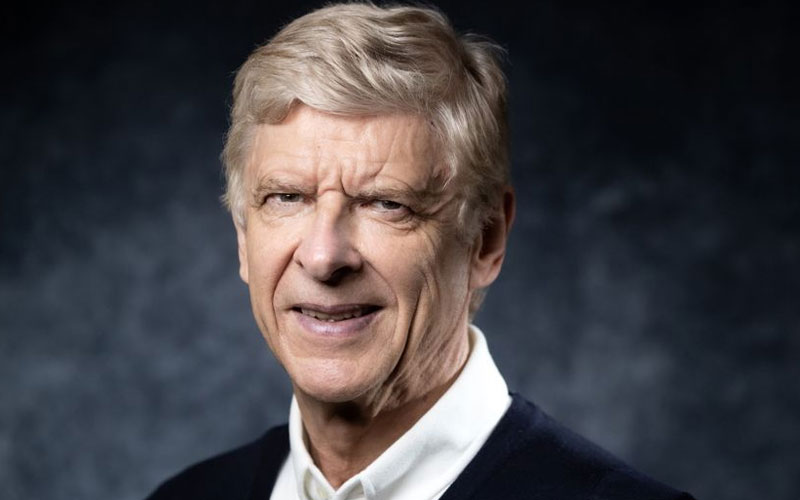 Arsenal fans are known to have mixed feelings about their former manager since his departure.
Some see him as a legend who led the club to the Promised Land both financially and on the pitch while others see him as a manager who did well in the beginning but outstayed his welcome and tainted his own legacy in the process.
This was evident towards the end of the Frenchman's tenure at the Emirates.
Some fans strongly opposed his stay while a few reflected on his achievements at the London club and disagreed with the rest.
However, the club management knows just how good their man was.
He lifted arsenal from a mid-table club when he arrived in 1995 to a force in English football, building an invincible squad that went the whole 2003-04 season unbeaten then delivered the club to the new 62,000 seater Emirates Stadium, a home they have lived in since 2006.
Even after earning the nickname 'Le Professeur' for his exploits on and off the pitch, it looks like the 69 year old wasn't done at Arsenal.
On Friday, he revealed that he wanted to take that even further by creating a centre within the club to research the mental, physical and technical aspects of the modern footballer.
'My last dream at Arsenal was to create a university inside the club.
'I was negotiating already with some big companies, like Sony, Siemens, because they had big research departments.
'I am convinced that the next step can be that inside the clubs.' Said wenger.
He has now ventured in business by investing in a sport technology firm Playmaker.
'It is more just to show support to technology that is forward thinking and above the rest and is easy to use and very accurate.
'It is a company at the start with big ambition and works very hard to improve every day and that is what I like.
It's not what I think will be my income in the future.
'The technology that PlayerMaker uses is certainly another revolution.' He said.
However, according to him, the investment doesn't spell the end to his football management career and he firmly believes that he has a lot to contribute to the sport.
'I am less intense, better perspective of what is going on, I see the mistakes a manager makes and I don't pay the price for it.
'Originally I said straightaway I will manage straightaway again, after that I thought maybe I will take a little bit of distance
'I came to the conclusion I wanted to share what I learned in my life. Life is only useful if at some stage you share what you know.
'In what way will it be will it just be winning football games or will it be in another way, that's what I have to decide and that decision comes very quickly.' He added.?