IDPA Africa Champ Van der Bank shares his secrets to success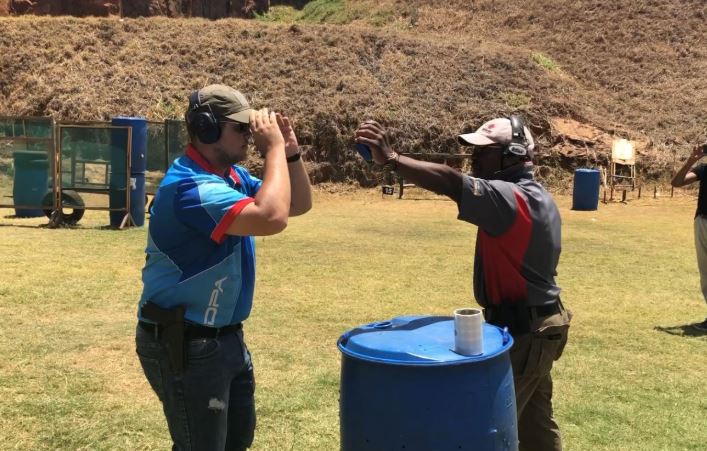 IDPA championships are challenging competitions that even the most experienced shooters have to keep practising and updating their skills lest they retrogress.
It's for this reason that the IDPA Africa champion Ian Van der Bank has been in the country taking the Kenyan shooting team through an exclusive theoretical and practical program in firearms training designed for the practical and defensive shooter.
Ian has been conducting basic, intermediary and advanced shooting classes and has taught roughly 100 shooters.
A lot of the shooters don't have the fundamental grasp of being accurate. Since Ian began the training on 5th April, he has noticed a lot of small common mistakes like applying too much energy and wasting it on unnecessary action.
"People tend to be in a hurry all the time. They need to pay attention to accuracy," he says.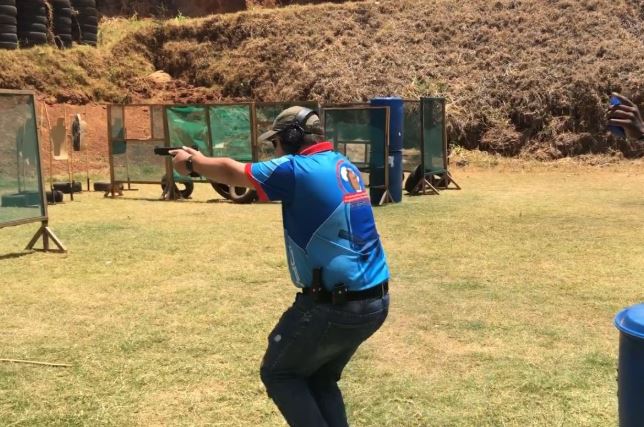 The training sessions consist of among others shooting on the move, drawing from concealment, target acquisition, emergency and tactical reloads, moving 45 degree, trigger control, use of cover, transitions and even mental skills.
According to Eng Sammy Onyango, this Saturday's convergence will bring together a pool of skilled shooters alongside Ian for a competition that will act as a precursor for the upcoming IDPA Southern Nationals competition to be held in South-Africa.
It will also put to test the newly acquired skills from Africa's best shooter.
"As far as civilian licensing is concerned, Chapter 114 of the laws of Kenya require that every licensed firearm owner be proficient, and such can only come with classes such as the one Ian is providing," said NGAO-Kenya chairman Anthony Wahome
Ian is a very analytical and mathematical person. It's no doubt that he developed a knack for the game.
He says when farm attacks soured in South-Africa in the 90's, his father felt the need to defend themselves. Therefore, they needed a place to train and become proficient in firearm handling. That's how his love and finesse for firearms grew.