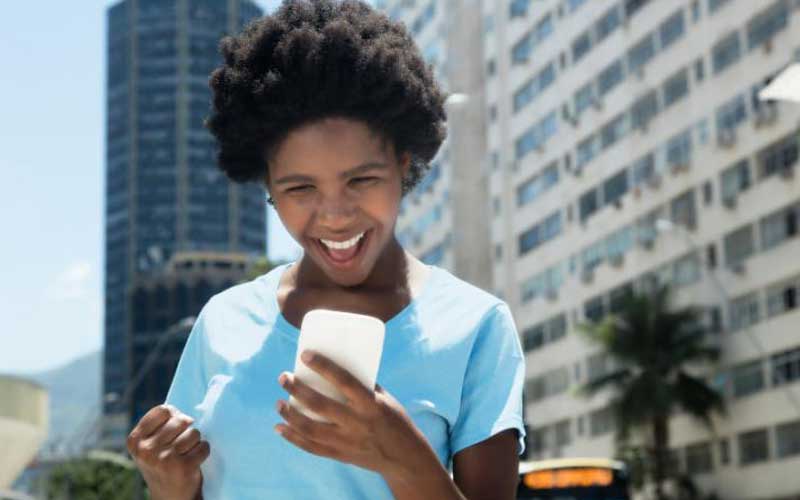 If you thought football betting is a preserve of men, then wait until you meet Emily Akinyi.
She has been betting for quite some time, and she seems to be doing just fine.
Years of betting experience, sweat and a little luck has seen her win regularly.
The middle-aged woman has made it a routine to analyse games and bet every day before going to bed.
Emily who works with the government in one of the leading Authorities is has been betting since 2016.
She says she has learnt to juggle between work and betting; with 'kuwekelea' bets often supplementing her income.
"I am a married woman. I have a small family with children to look after," she says, adding: "The most important thing is to know how to manage your time well," she tell Let's Bet.
Asked how she juggles work and betting she says: "I concentrate on my job during the day, and spend part of the evening preparing supper for my family. I then go into betting mode which to me is a refreshing 'money-minting' mission.
Her tools of trade include a smartphone and a laptop.
"I win most of the time. Three years down the line, I've never missed placing a bet on SportPesa," Akinyi told Let's Bet.
Asked how she became an investor, she says: "I was introduced by a friend; I have never looked back from that moment."
What does she do to win?
"I create time to analyse impeding games. This is the cardinal rule; don't just place bets," she says, adding that she once 'sold' betting odds to a friend who ended up winning big.
Emily, whose highest ever win was Sh58, 000, says she is targeting the Mega-jackpot.
"I will continue placing bets. You never know, one day I might be the newest millionaire in town when I hit the jackpot," she says.