Dennis the 'menace' – Oliech dumped by girlfriend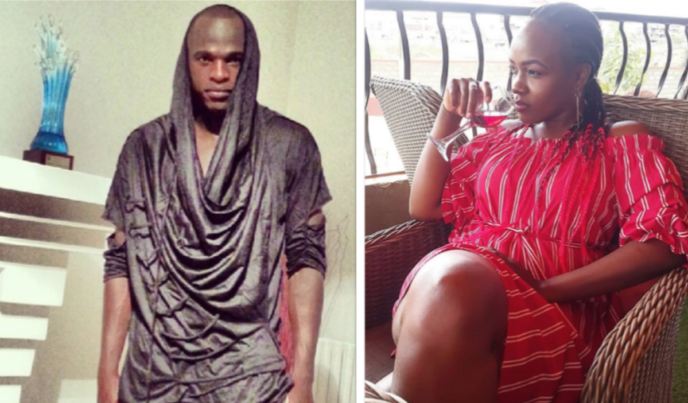 Days before Kenya's all-time top scorer Dennis Oliech, The Menace, made his football comeback in the local premier league, long-time girlfriend and TV personality Paulah Mumia, 25, dumped him on social media, accusing him of being unfaithful and selfish.
"Some men are very useless! You will take care of them when they are broke but when they get money they look for whores. I hate you!" she spat, adding: "Never even think about me ever! Go to hell manwhore! Other men are busy investing, you're busy investing in women."
The posts were pulled down shortly after. When contacted by The Nairobian, Paulah - who was born in Bungoma County, grew up in Nairobi's Huruma estate and likes calling herself a 'ghetto girl' - said, "I can't talk about anything to do with that guy (Oliech). I'm done. I'm now focusing on my life."
This came days after Oliech penned a two-year deal with Kenyan Premier League champions Gor Mahia.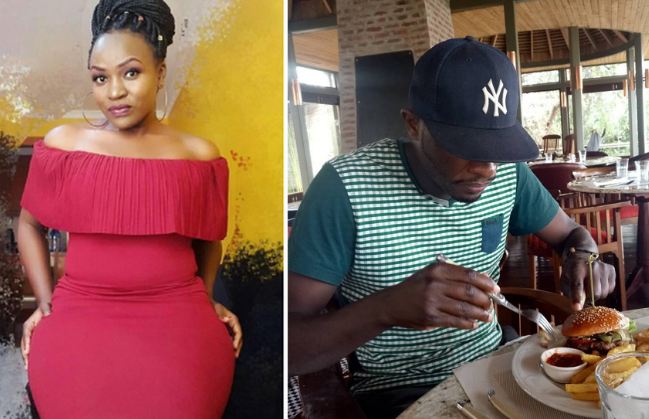 His sign-on fee was reported to be Sh1.5 million plus a monthly salary of Sh350, 000. The public separation came as a shocker to those close to the couple, coming barely a month after the two went on a lavish holiday and spent in a bush lodge, littering social media with fun-filled photos.
Admitting that they had a blast, Paulah says, "I respect what we had together. But I'm now focusing on my life and being around those who care more."
Nonetheless, the K24 TV producer wishes Oliech the best in his football career because "he is a great man who will definitely not disappoint his fans on the pitch".
"Despite everything, he is a great man with a marvellous heart. Sijui kama ni mashetani zinamsumbua; but he is a good man. Returning to football is a great idea to keep him busy and it's something he likes doing. He won't disappoint," Paulah told The Nairobian.
The two met on social media when Oliech began chatting her up while he was playing in France. Since she was not a football fan, she says she had no clue who he was and kept on chatting with him late into the night until she said 'yes' online. They then met for the first time face-to-face in Kenya in 2014 and just clicked.
"It is weird that he seduced me on Facebook and I didn't know a thing about him. I didn't even know he was a football star. I didn't know he was a celeb. I didn't even know which country he was in. He only told me he's abroad. It was just love," the rugby fan told The Nairobian.
As a professional footballer with Al-Arabi (Qatar) Nantes, Auxerre and Ajaccio (France) and Dubai CSC of UAE, Oliech made money by the wheelbarrow and spent it without flinching.
During his heydays, he ate life with a big spoon, drove luxurious cars, lived in expensive apartments and partied like an animal. Every woman wanted an inch of Dennis and he loved them all. Songbird Meg C (real name Nasra Salim) dated Oliech for close to a year. The lovebirds never hid their relationship and were seen at many events, holding each other and giggling.
The relationship, however, ended abruptly after Meg C realised 'the menace' wasn't interested in marriage, but only in doing the things married people do.
In 2016, singer Avril started dating Oliech. They were first spotted in Kisumu getting all cosy by The Nairobian showbiz reporter. But Avril denied any romantic links to the player.
However, when the same journalist bumped into the couple on a Friday at Privee nightclub in Westlands, their body language betrayed them.
"I like him. He is a fantastic guy. But right now, I don't know what the future holds, so I can't really say much," Avril let slip as she walked off hurriedly when our reporter caught up with her.
In March 2014, Oliech set up a high-end fashion store and named it after his baby mama, Veronica Oliech. Veron Fashion Detail Store, which is no longer in operation, used to stock French designs.
In 2006, Oliech was in a serious relationship and living with his girlfriend Beatrice Wanjiku and their two-year-old son Miguel. They later separated.
In January 2013, word broke out that socialite Pendo was dating Oliech after she released some saucy pics sent to her by the Kenyan footballer. But Oliech denied the allegations, claiming that he didn't even know Pendo and hence could not have sent the photos.
"That is absolute nonsense! I am not dating her. I wish that you guys could leave me alone to lead a quiet life," he said while disputing the allegations.
In 2016, Oliech attended a Blankets & Wine event hand-in-hand with his new girlfriend Sheerlin with whom they had broken up months ago. Oliech could barely keep his eyes off her.
The two are said to have had a serious disagreement which led to their break up. Oliech, said to be generous to a fault, is a much-beloved figure for his exploits on the field both for Harambee Stars at the club level.
His devotion to his late mother, friends and family is an open secret.