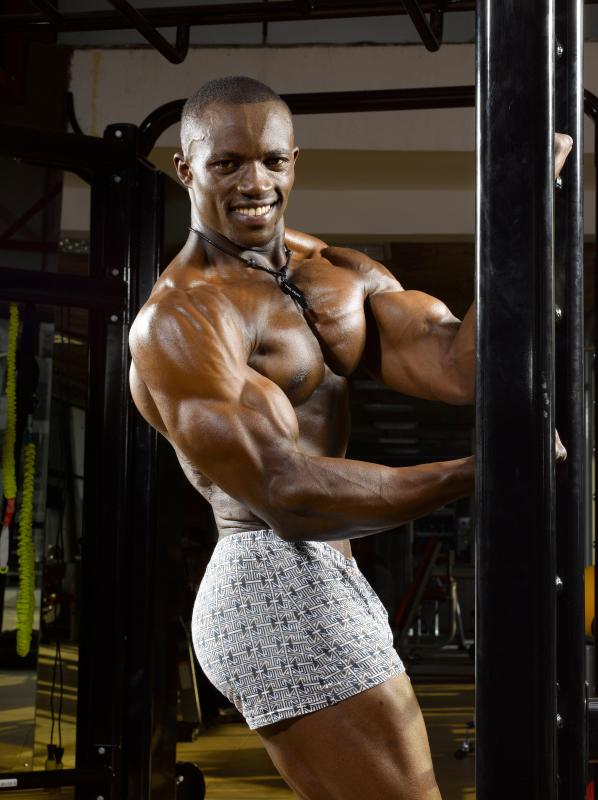 'Iron Shaffi' recently won bronze at an international event in UAE.
Gabriel 'Iron Shaffi' Mukundi, 28, grew up in Nairobi's Muthurwa area and fell in love with boxing, he then traded the ring for the rugby pitch while in high school before settling on bodybuilding.
Mukundi says winning 2018 Mr Kenya Body Building contest was easy, but he has his sights on participating at global arena, Mr Olympia in the near future.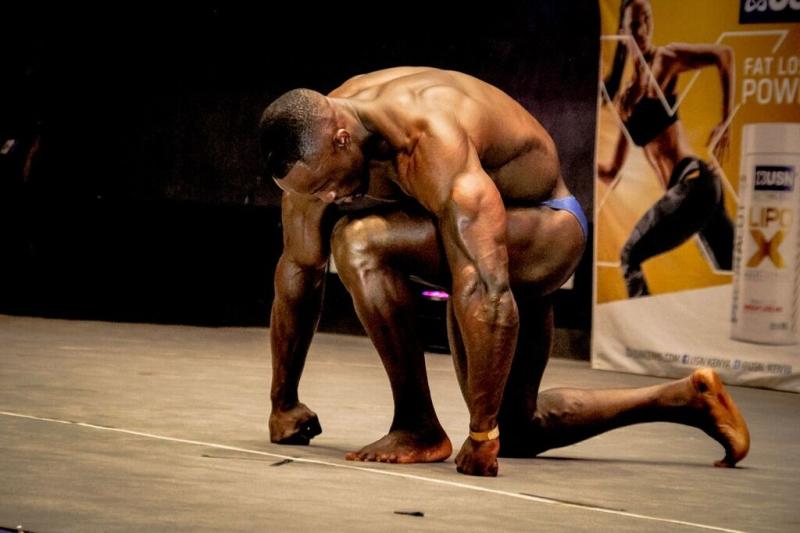 The nationally renowned muscleman has just returned from competing at the International Fitness and Bodybuilding (IFBB) Dubai Muscle Classic at the United Arab Emirates where he won bronze.
In this interview with the Standard Sports 'One on One' he talks about the sport and his goals.
How did you get into bodybuilding?
I have been involved in sports, from when I was 12. I was a boxer while growing up in Muthurwa, but when I went to high school, I traded boxing for rugby. I could spend so much time in the gym. I eventually quit rugby to concentrate on bodybuilding. In 2015, I was discovered by Farai Msika, a British sports manager through my Facebook page. He told me I can make it big in the bodybuilding. He believed in me.
Before contesting for Mr. Kenya, have you competed in any local or international event?
In 2015, I contested the Mr Nairobi contest and finished fifth. Then I tried Mr Kenya but since I was too smooth and had no curves, I was eliminated at the preliminary stage. In 2016, I went for Mr Modern Fitness in Mombasa where I finished third. Later that year, I competed in Mr Nairobi and Mr Kenya and finished second. Then I moved to Qatar. I came back this year in January and was glad I easily won the Mr Kenya crown.
Two weeks, ago, I contested the IFBB Dubai Muscle Classic where I won bronze. The competition and experience was huge, at 96.5kg, I was the lightest.
What is a typical day like for you with workouts?
My day starts at 4.30am every day, I have a client that I must train at 5am, and then followed by another one at 7am. Personally, I train from 12pm five days a week.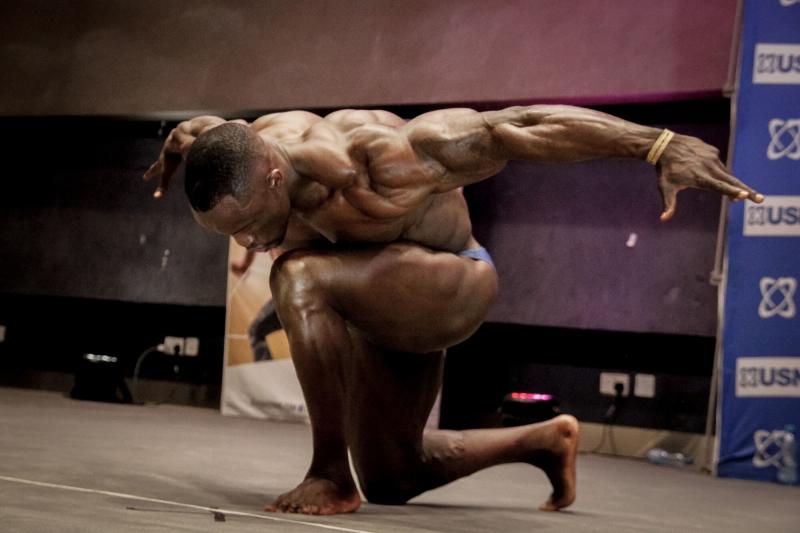 What about nutrition?
My body is my business; I must eat well to maintain it. I do eat six to eight meals a day, my first meal is at 4.30am when I take oats and soup for body protein and a cup of coffee. My breakfast consists of rice with beef or beans at 8am. Then lunch at 12pm and my favourite dish is ugali with fish or beef.
At 3pm, I eat again, then another meal at 6pm and finally dinner at at 10.30pm.
Does bodybuilding pay in Kenya?
As I said, my body is my business, I must maintain it well, but I look at the bigger picture. I know in the near future I will make it big internationally. Of course, I make little money from personal training programmes.
What advice would you give folks who think they might like to sculpt and shape their own bodies?
Look for professional trainer who will advise you on how body mechanism works. And be patient.
What's the biggest misconception of this sport?
Just like any other sports, bodybuilding requires a lot of discipline. Many people see bodybuilders as aggressive, and that shouldn't be the case, we are professionals.
Where do you see yourself five years from now?
My ultimate goal is to contest Mr Olympia, but before that I must get a pro-card to compete at that stage – it's meant for world's best. I'm managed by Farai and he is working to get me more competitions in 2019 including Arnold Classic in South Africa in May.
How do you spend your free time?
I have two kids and since I'm always not at home, whenever I get free time I spend with them.
If you are stuck in a lift, which person would you like to get stuck with?
Mmmmmh, may be a lift technician. He can sort out the problem.