This is my turf — Sports CS Rashid Echesa tells off Mike Sonko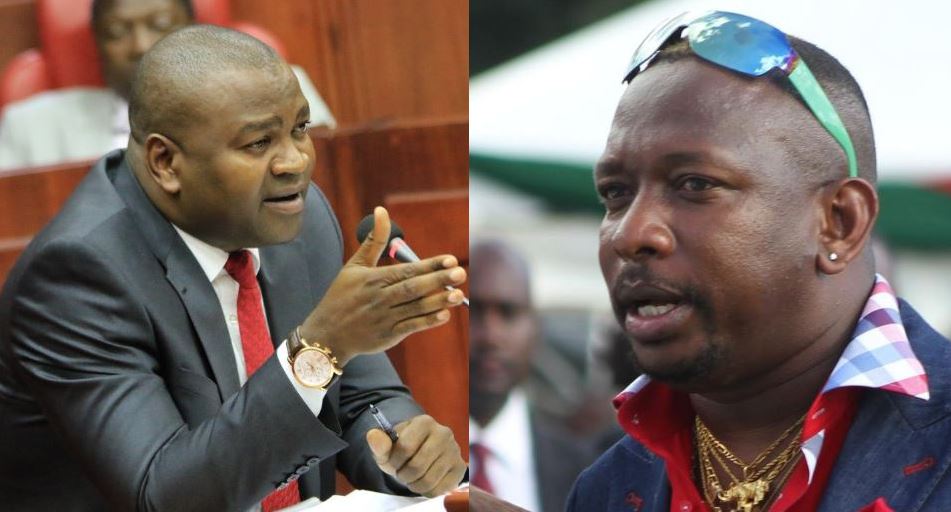 Sports CS Rashid Echesa has dismissed Governor Mike Sonko's latest efforts to bail out stranded stars and sports federations as a "public relations stunt."
Sonko has been in the headlines of late for dishing out money to rescue clubs, national teams and individual sports personalities whenever they are in need.
But CS Echesa thinks otherwise.
"Sonko awachane na PR," Echesa told The Nairobian.
This comes just days after Sonko donated Sh500,000 to rescue the Kenya national roller-skating team that was stranded in Cairo, Egypt while participating in the Africa Roller Skating Championships.
A few days earlier, he bailed out the Kenya national amputees football team in Mexico while on a World Cup assignment.
He provided the team with jerseys branded Sonko Rescue Team, then went on to wire Sh500,000 following a stellar show against the USA.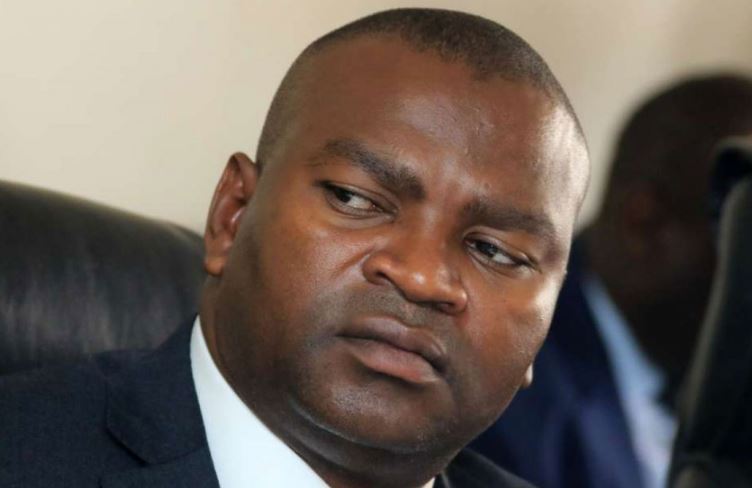 Before this, he had supported Kenya men's handball team, which competed in the 2018 East and Central Africa handball club championship in Zanzibar and finished second.
Then there was the rescuing of former boxing champion Conjestina Achieng who badly needed rehabilitation. He also came to the aid of Olympian Suleiman Bilali.
CS Echesa, however, reads malice in Sonko's 'philanthropy', especially with regard to the Amputee Stars football team, for who he claims the ministry played its role.
"What changed after he (Sonko) purported that he was sponsoring the amputees' team? Why was the team coming to sleep in my office if Sonko was the one funding them? It is clear that he was doing PR. Coz if he was funding them, angewapea allowances (sic)," Echesa said.
He added that: "Sonko a-concentrate na mambo yake ya county na awachane na ministry of Sports. Afanye kazi yake ya county government."
But the governor says he is doing all this for the love of sports, and not to score any political points.
"This thing (love for sports) is in my heart. I've been doing it since I was an MP. I also did it when I was a senator. To me, supporting sports is part of leadership. What I'm doing is not PR. Mimi najua ni kazi nafanya. And I believe that sportspeople should not suffer when I'm there as a governor," he told The Nairobian.
"I don't think I've encountered any trouble with the national government for supporting sports. I do what I can do and the national government does what it can," he said.
Echesa meanwhile asked sports federations, clubs and individuals not to solely depend on the government for financial support. He says the ministry is not in a position to help anyone at the moment until the National Sports Fund becomes operational.
"We don't have a budget. That's why we're pushing for the National Sports Fund to become operational. The moment the fund is operationalised, it will be easier for us to fund these federations. But the federations must also not just bank on the government; watafute corporate companies ziwasaidie pia," he said, while confirming that the National Sports Fund kitty established in 2013 is here to stay, "The Sports Fund will not be disbanded. We're very serious and keen on ensuring that the kitty becomes operational."