Lotto Joto gaming revenue funds into community project for your area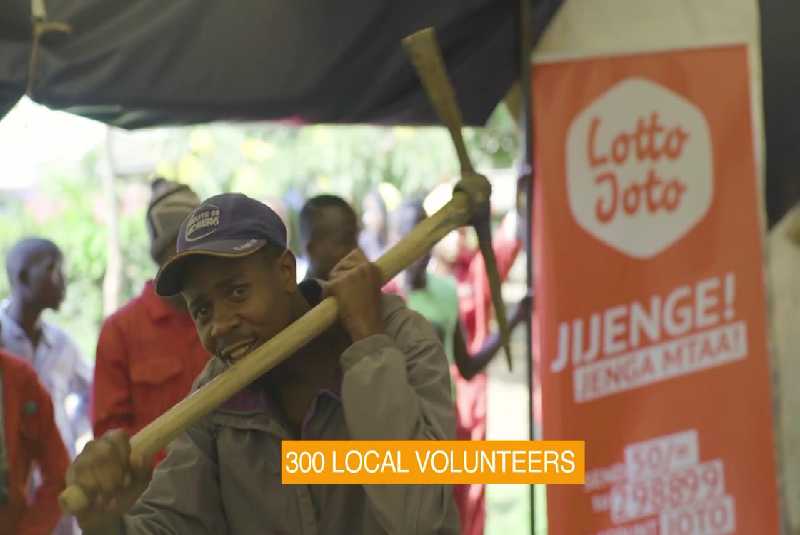 Whenever you wager your money on a game or a lottery, you often do it with great hope to win some extra amount of cash for yourself. However, even if you are lucky to win, the money is likely to benefit you, and your kin only. Rarely does the community around you enjoy your money.
Do you want to win for you and your community? Try Lotto Joto, it is always a win-win.
Who is Lotto Joto?
Lotto Joto is a Kenyan new entrant community oriented lottery focused on empowering the individual through winnings and fundraising for local communities. With Lotto Joto, you will not only feel the change in your pocket but also in your neighborhood.
Every time you play, you increase your chances of forever transforming your life. Lotto Joto aims at positively impacting every player and those around them. Every time you play Lotto Joto, for every ticket sold, a hefty slice of the money received goes to a huge variety of projects, both big and small
CSR
Lotto Joto knows charity begins at home and understands the need to give back to the society. As part of corporate social responsibility initiatives Lotto Joto has conducted activities such as tree planting, town and market cleaning at Eastlands, youth variety shows and talent promotion.
Other companies in the betting and gambling industry have in the past also made efforts to improve the society through CSR activities.
Camelot UK Lotteries Limited, through the returns they get from selling lottery games, have been supporting and funding high profile projects such as the Paralympic games, and London 2012 Olympic Games. This company has also supported community-led projects such as the Step together dance project, an initiative that funded dance classes for the older people in the community who often suffer isolation.
The Hoosier Lottery, the official state lottery of Indiana has over the years also followed suit. Hoosier lottery is a financial contributor of the Indiana Council on Problem Gambling and has regularly sponsored the annual National Council on Problem Gambling conference.
How to pinpoint scams
The increase of lottery firms in Kenya has seen many players become rich overnight and others fall victim of scams that leave huge dents in their wallets.
To avoid finding yourself in such situations, should be aware of anonymous text messages that tell you have won without having played. If you have not participated in a play, then there is no way you could be a winner.
You also need to beware of people who text or call asking you to send them some money before they send your winnings. If you receive such a text or call, NEVER send them money.
If the said betting company has a call center number where you can air complaints, be sure to report the number that called or texted you to ensure another unsuspecting player is not a victim.
Another red light signaling a scam is usually betting companies that have not had any previous real winners. You can only trust a company that has had other people genuinely win before particularly if the company is not new in the market.