12 lucky winners to watch F1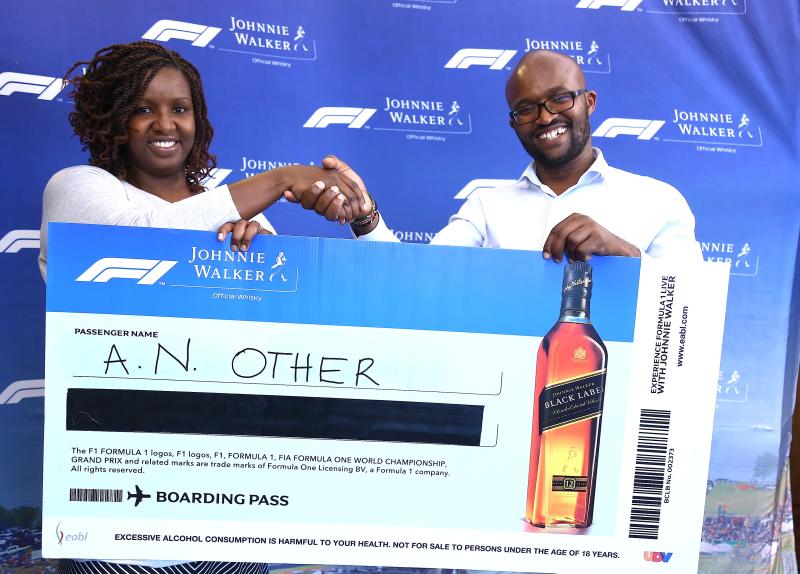 Some 12 lucky consumers of Kenya Breweries' Johnnie Walker whisky will benefit from an all-expenses-paid trip to watch Formula 1 Grand Prix races in Abu Dhabi or Australia.
Under the 'Experience Formula 1 with Johnnie Walker' promotion, the 12 will be selected over the next three months that the promotion, which kicked off on Friday, will run – one winner per week.
The Abu Dhabi Grand Prix, slated for November 23 to 25, 2018, is the grand finale of this year's circuit; while the Australia Grand Prix, to be held between March 22 to 25 2019, kicks off next year's circuit.
Speaking at an event to unveil the campaign, the Head of Spirits at Kenya Breweries Limited, Anne Joy Muhoro said: "We are delighted to appreciate and reward loyal consumers of our Johnnie Walker whisky by offering them an opportunity to watch Formula 1 races that is world class experience from a world class brand.
"This is a premium experience that marks the coming together of the world's leading scotch whisky with the globe's most progressive and technologically-advanced sport".