Bengi seeks icing on the cake at Guru Nanak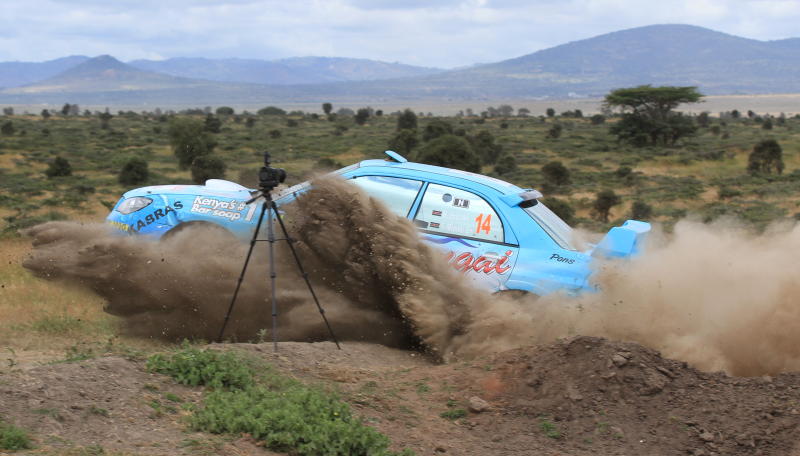 With the top two slots of the Kenya National Rally Championship already determined, the battle for the remaining podium slot has boiled down to a contest between Eric Bengi, Onkar Rai, Manvir Baryan and Farhaaz Khan.
The Multiple Hauliers Guru Nanak Rally to be staged in Athi River on November 18 will thus be the ultimate arena to determine, who joins series winner Carl 'Flash' Tundo and runner-up Baldev Chager on the podium.
Eric Bengi appears to be the front-runner and will need a good result in the final round of the 2018 Kenya National Rally Championship to clinch the all-important third overall place.
Former Division Two Champion Onkar reigning African Rally Champion Baryan and Farhaaz all have a credible chance to leap to the dais.
Bengi, co-driven by Tuta Mionki have already clinched the Division One title for the Driver and Navigator series and an overall third place finish will the icing on the cake.
Event director Badhur Singh while announcing Multiple Hauliers as the rally's new sponsors yesterday said the course is ready for battle.
"We have chosen a private land by the outskirts of Athi River to run the competitive stages with the help of new sponsors Multiple Hauliers. It is going to be a real competitive event," Singh said.
The season closing event will be flagged off from Stoni Athi Resort at 07:15 on November 18 after, which crews will tackle three stages starting with 58km stretch at Stoni Athi and SGR (15km) will be repeated twice.
The designated 3km spectator stage is the shortest and will be repeated thrice.
Series winner Flash Tundo is keen on finishing the season on a high at the 39th edition of Multiple Hauliers Guru Nanak Rally.
"I'm much chuffed going into Guru Nanak as the champion. It's been a very hard fight and I'm overly excited that we have finished every single event this season. We have proven that we have the pace and we are looking forward to a good event on Guru Nanak," Flash Tundo said.