Gender inequality in sports 'a reality' as no woman makes the cut in top 100 Forbes richest athletes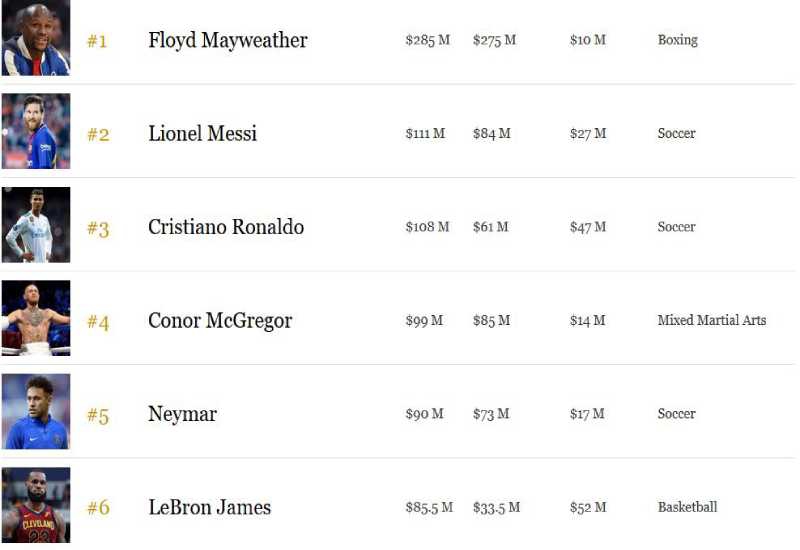 One of the raging discussions in the world of sports has been about supremacy battle between two arguably best ever soccer players-Barcelona's Lionel Messi and Real Madrid's Cristiano Ronaldo.
The discourse around these two players is deep and emotional, perhaps sending soccer lovers into fist fights when they argue their points.
It is not only about the goals they score, assists they make or trophies and dribbling prowess; money has been used as well as a determinant of who has the edge over the other.
A 2018 report by Forbes revealing top 100 richest athletes puts Lionel Messi second after Floyd Mayweather Jr, as Ronaldo comes in third.
Well, many soccer lovers who wade into the debate will be pouncing on this report just to show how the Argentine has eclipsed his Portuguese rival.
But on the other hand, Forbes research finding has just exposed the rotten trend threatening to ruin the magnificent reputation of sports globally.
Throughout the top 100 richest athletes, no single female athlete makes the cut. There are several women who graced the world of sports. Serena Williams, Maria Sharapova, Venus Williams, Danica Patrick and much more. None of them make the cut by bursting into the list.
The situation was once highlighted by the Guardian when the media outlet ran an article condemning the widening rift fulfilling gender inequality in the game.
While quoting a survey that was done to show the comparisons of salaries earned in sport in relations to gender; Guardian states that Sports was found wanting. To say the least, it is a leading perpetrator of gender income inequality. It trails politics, business, and medicine and space exploration in perpetrating the vice.
Guardian news report reads in part:
"Among a number of stark findings was that the combined pay of those playing in the top seven women's football leagues equals that of a single male footballer, the Brazilian forward Neymar, who plays for the French club Paris St-Germain."
To some it may sound comical but others may deem it saddening that Brazilian striker Neymar can pay around 1,500 female players in soccer their salary comfortably, just from his own pay.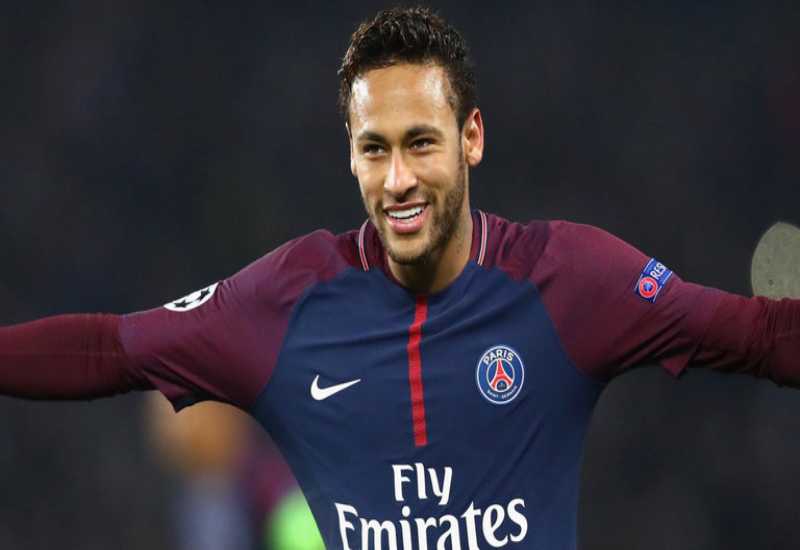 According to the Guardian, little efforts have been employed to bridge the gap and bring female athletes to the same level as their male counterparts.
Back home, Kenyans have had top athletes especially in athletics and other sports. Names such as Hellen Obiri, Janeth Jepkosgei, Lornah Kiplagat, Pamela Jelimo, Vivian Cheruiyot, Catherine Ndereba and so forth.
Nonetheless, the question would be this: Will they match the likes of David Rudisha, Ezekiel Kemboi, Eliud Kipchoge and many others on the money list?
Kenya once had gemstone in boxing in the name of Congestina Achieng'. Congestina became a household name, but as fate would have it, her deteriorating health condition dashed her career, and so her talent.
One would ask a question like this: What would have been the situation of Congestina, if she was paid handsomely like they would for male boxers like Mayweather Jr?
This sounds debatable but the bottom-line is, women are yet to get paid for their talents.