Njeri leads Mombasa triathletes to victory in Ruiru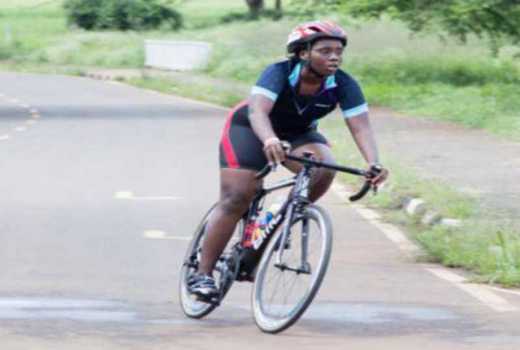 Mombasa triathletes led by Josset Njeri of Aga Khan Academy Mombasa dominated the Ruiru Triathlon/Duathlon champioships at Kasarani Stadium at the weekend.
Njeri, who will compete in the African Youth Games scheduled for Algiers, Algeria, from July 17-27, was among the youngest triathletes to take part in the event.
The participants came from Mombasa and Nairobi.
Njeri used the event to prepare for the continental youth championships.
The Algiers event will have 28 different sports and is meant for athletes born between January 1, 2000 and December 31, 2003.
The games will serve as continental qualifiers for the Olympic Youth Games in Buenos Aires, Argentina, from October 1-6.
The Mombasa-based triathlete clocked 13 minutes 30 seconds to win the 750m swimming category, with Katherine Rehberg finishing second in 18.10 minutes. The overall winner, Tabitha Gerrets, was third in a time of 21.20 minutes.
Njeri was also victorious in the 21.6km cycling in a time of 43.20 seconds. Gerrets was second in 45.15 seconds. In the final 7.1km run, Gerrets clocked 35.28 seconds for victory as Njeri finished second after she clocked 47.23 seconds.
In total, Gerrets won with one hour 44.42 seconds while Njeri finished second with 1.47.23 seconds. Rehberg was third with a time of 1:58.18 seconds.
In the men's category, Mombasa's Abdallah Mansour won in a time of 1:21.15 seconds after clocking 12.15, 37.00 and 29.43 seconds in swimming, bike and run respectively.
Toby Blake clocked 1:24.28 seconds after posting 15.15, 35.35 and 30.36 in the swimming, bike and run events. Rapahel Wolf was third in 1:25.19 seconds, clocking 13.00, 37.30 and 31.49 in swimming, bike and run.
In the team challenge, Team Xtreme Mix won in a time of 1:48.49 seconds, while Team Shaz Attack clocked 1:48.57 to finish second. Team Grishon Sandwich were third in 1:50.00 seconds.
In the duathlon, Gathoni Murimi won in the ladies' category with 2:26.58 while Eva Malesi was second in 2:36.44. Lydia Camella was third in 2:42.38.
Patrick Murithi won the men's race in 2:03.49 as Eric Kariuki came second (2:06.27).
"We urge more people to participate in future events," said Race Director Falgun Bhojak