Let the revving begin: Top Fry Safari Rally Safari Rally starts in Laikipi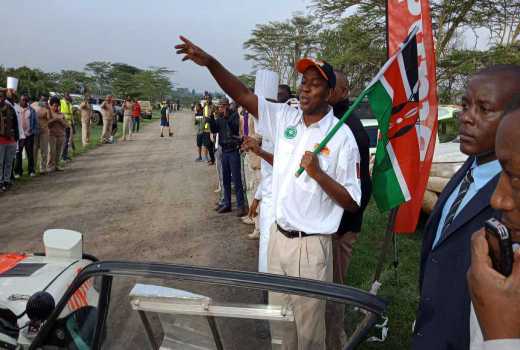 Laikipia County governor Ndiritu Muriithi has this morning flagged off Top Fry Classic Safari Rally that will take 5 days, and is bringing together racing bigwigs drawn from various nationalities.
The 1,528 Kilometre race will end at Bogoria Hotel on Monday after having commenced at 8 am on today. In the race are 5 British drivers and 3 South Africans who are measuring their strengths behind the wheels. Safari rally enthusiasts will have the opportunity to watch a rare spectacle of top seasoned local and foreign drivers in various sorts of models of cars.
After matching the winning record of the late legendary Safari rally icon Shekhar Mehta at the ARC Safari rally; Carl "Flash" Tundo is making another stab at this and will be coming in arms against top fellows in the game.
One of such names is the racing guru Ian Duncan set to use his Ford Mustang at the racing path in search of another individual accolade to his belt. Being that the focus is also on the cars that will hit the road, the following are some of them:
Ford Mustang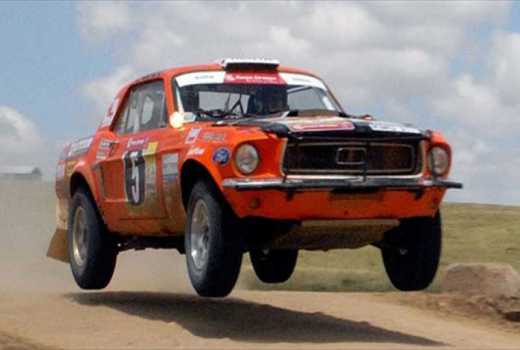 Ian Duncan is using Ford Mustang, a model of car that was produced in 1965. The vehicle is a construction of the Ford and is designed in the shape of second generation Ford Falcon model. Ian has won the World Rally Championship and the Trustbank Safari Rally in 1994 alongside other victories.
Porsche 911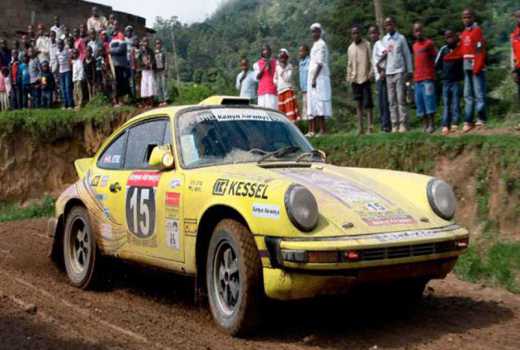 More than a couple of racers will be using the Porsche 911 in this race. Kenyan racer Raaji Bharij and his navigator Rajay Sehmi are hitting the road in Porsche 911, a vehicle that has endured the test of time since 1963 and has lots of positives attached to it. Another duo using the same vehicle are the Kabras racing team consisting of Onkar Raib and his navigator Despage Morris. It was designed and built by Porsche AF Company of Stuttgart-meaning that it is a German machine.
TR7 Sports car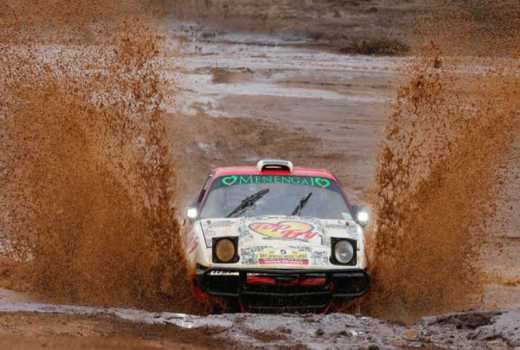 Carl "Flash" Tundo and Frank Tundo will fight their battles in the TR7 Sports car under the banner of representing Top Fry entity. This is a British-made vehicle which was designed and built within periods of 1974 to 1981, by the Triumph Motor Company. It is a two-sports door which was brought in replacement for the TR6 and has been lauded as an extremely powerful 'machine.'
Datsun 240Z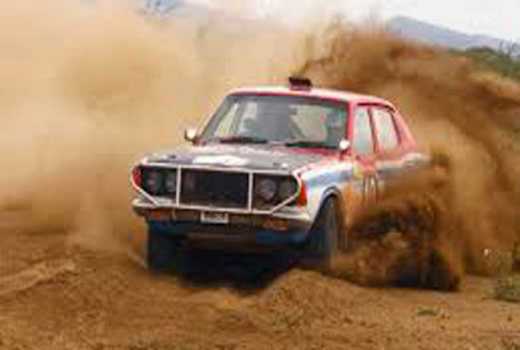 The South African duo of Geoff Bell and Tim Challen are taking Datsun 240Z to their racing battle as they wrestle the experienced sportsmen in the game.