SportPesa to team up with Everton to sponsor fans ahead of crunch showdown with Burnley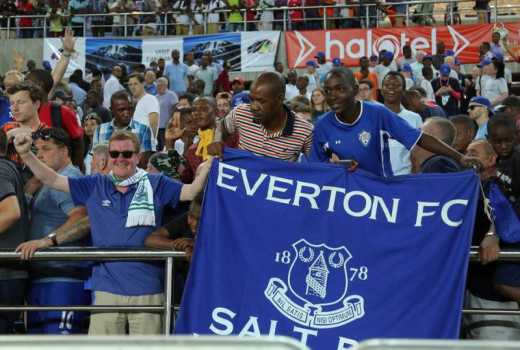 Amid stormy English Premier League campaign that has seen them digging out results and sometimes suffering embarrassing defeats, English side Everton are trying to push their way up the table. Besides hiring the long-serving premier league manager Sam Allardyce to replace the former coach Ronald Koeman, the Merseyside club have turned their attention to the 12th man-the fans.
This has been depicted by a decision to support the fans to attend a crucial match versus Burnley on Saturday. According to British media reports, Everton have teamed up with Kenya's betting company Sportpesa to foot the traveling expenses for the Everton fans, as the club and sponsor seek to provide a boost to the struggling side.
Everton Fan Forum's member known as Tom Moore explained how they arrived at the decision.
"After speaking with other fans going to the Burnley game, we soon realised there were transport issues and, after an insightful and productive building meeting with SportPesa at last week's Fans' Forum meeting, we worked with the club and their main sponsor to help Evertonians who might be facing difficulties with their journey."
This is in anticipation that the fans would be inconvenienced by the rail workers on the Northern part of the Merseyside.
Sportpesa Head of marketing Shaun Simmons also revealed that the partnership is aimed at bolstering efforts of the Blues to finish their campaign on a high note.
"So, we have organised a fleet of coaches to ensure that Evertonians have as stress-free a journey as possible - both to and from Burnley. Hopefully they bring back three points with them," said Simmons.
Everton fell to Watford by a solitary goal and are currently sitting 9th with 34 points. Sportpesa has sponsored a number of football teams including Hull City which plays in the championship in English football.
Recently, the betting company withdrew its sponsorship in Kenyan football sector citing increase in taxation which the company considered unsustainable.