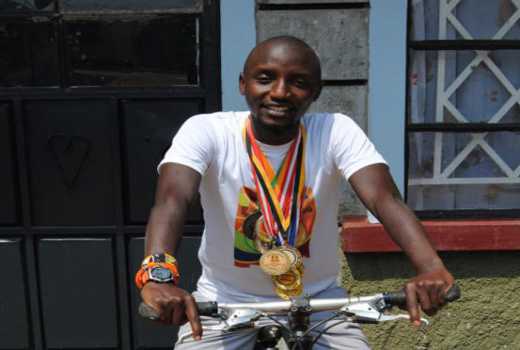 History is in the offing as little-known James Mwaura Mbugua, 25, is set to participate in one of the world's toughest, longest and lucrative 'Red Bull Trans-Siberian Extreme' race.
He will be the first African to take part in the race since its inception 40 years ago.
The youngster, who was born and bred in Majengo slums in the outskirts of Narok town, is a self-trained cyclist. He turned professional three years ago and has won hundreds of international races in Asia in the past five years.
When Standard Sports caught up with him, Mwaura who has a personal best of 968km in 24 hours, 257km in 5 hours and 628km in 14 hours exuded confidence he would win the race and make history.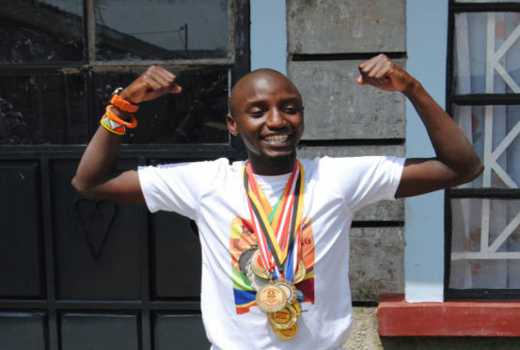 He will be among only 18 cyclists from across the world set to participate in the extremely tough race that covers 9,100km in 14 consecutive days that will start from Moscow to Vladivostok on July 24 to August 17.
It will be a dream-come-true to the cyclist, who, despite having a bullet lodged in his stomach after thugs raided their home and killed his father when he was just 15, is upbeat of making history.
"I have participated in many cycling races in East Africa, Asia and even Europe and I have won them but when I first applied to participate in the 'Red Bull Trans-Siberian Extreme', I never imagined I would qualify. I still cannot believe it," Mwaura told The Standard while all smiles.
The opportunity, however, did not come on a silver platter. To qualify, he had to do trials where he cycled 968km in 24 hours from Narok-Nakuru to Eldoret in the Rift Valley - achallenge which he presented earning him the chance.
Being aware of the toughness of the race that will see them traverse eight time zones through 15 stages across Far East, Middle East and Asia, he believes with enhanced training from his usual training routines shall harden him for the race.
"This is a dream come true for my career.There are hundreds of thousands of cyclists in Kenya, East Africa, Africa and the world but the fact that I made it as the first-ever black man to participate in the race, I will do my level best to bring the trophy home," he affirmed.
He added: "This race is tough. It is like climbing the tallest mountain in the world-Everest 11 times or travelling from Nakuru to Mombasa day and night for 14 days,"
The budding cyclist is however hatching plan to change his normal training timetable which normally starts from 3am in the morning to 5am cycling of 300Km and reducing his heart beats from 36 beats per minute to 30beats per minutes with specialized diet.
Among the tournament he has participated and performed best include recently concluded Rotary International Racing held in Arusha,Tanzania, where he finished second best overall.
Others include Conquerng Dalol Eritrea, Bugata Algiers-Algeria,King of the Mountain Race-Nepal, Bengal Breut, Kolkata Breuet, Richmond road racing, East African Community Cycling, Kuchin Road racing where he beat all to win all the races.
However, a few hurdles still stand in his way to this once-in-a-lifetime opportunity; the requirements to participate in the race, including registration fee of Sh2.2 million, two modern bikes worth over Sh250,000 - money he does not have. "They need Sh2.2 million for registration which is to be paid in two phases," he said.