Burnley Coach Sean Dyche reveals his reason for inspecting Old Trafford pitch before Man United-Burnley Clash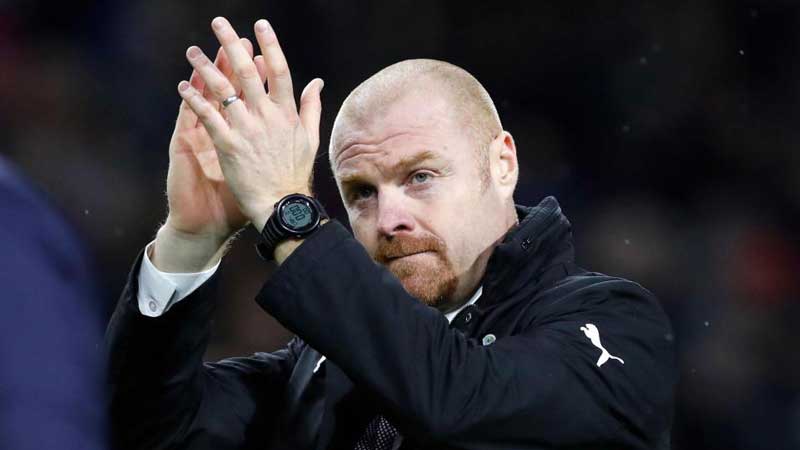 Burnley surprised English Premier League giants with 2 goals at the stroke of first half before Jesse Lingard could come to the rescue of Red Devils with a second-half double to level scores.
Even though Man United grabbed a point from the game, and may feel more disappointed for not getting maximum points; Burnley played a good game which would have warranted a win.
Reports from the UK-based press have revealed the pre-match activities on how the two coaches prepared for the game. Manchester United boss Jose Mourinho may have not leaked some of his preparation moments; but his counterpart, Sean Dyche managing Burnley has.
Dyche was seen taking a stroll across Old Trafford pitch before the evening fixture against the Red Devils. According to UK media, he confessed that his intention was to give his players psychological head start for preparation, especially based on the size of the pitch.
"So home advantage is not a home advantage any more, every pitch need to be the same size. So I check it out to reassure myself they all are the same size and (make sure) the players know that," Dyche told the British media.
Despite registering impressive results against big teams such as Chelsea, Manchester United, Tottenham and Liverpool; Burnley have dipped to position seven and only 5 points separate them from relegation battle. Sean Dyche will be aiming at getting better results to stay in the premiership come may 2018.