Stage set for Term One games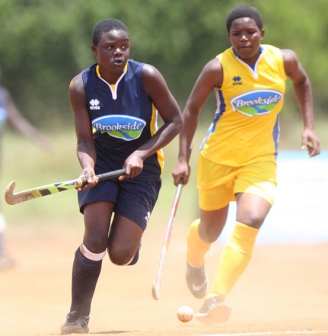 The Kenya Secondary Schools Sports Association (KSSSA) yesterday released the draws for this year's national Term One Games set for next week at State House Girls, Nairobi School, and Aga Khan School.
Students from all over the country will battle for bragging rights in hockey, basketball, rugby15s, swimming, cross country, heptathlon, and decathlon.
National and East Africa girls' hockey champions Sinyolo of Nyanza Region will begin their national title defence in Group A alongside Nairobi Region champions Moi Girls, 2010 winners Kerugoya of Central and debutantes Bura Girls of Coast.
Former national champions St Cecilia Misikhu of Western top Group B and will be up against St Joseph's Kibwezi of Eastern, St Joseph's Girls High School Kitale, and Parklands Arya.
Boys' hockey favourites St Anthony's Kitale of Rift Valley launch their hunt in Group B, where they are grouped against Mang'u of Central, Meru School of Eastern, and hosts Upper Hill.
Musingu of Western will be seeking to make a memorable return to the national games after a six-year absence. They are in Group A together with Nairobi champions and newcomers Dr Ribeiro Parklands, Kisumu Day, and Shimo La Tewa of Coast.
In basketball, Kaya Tiwi, who upset the form book to win both the national and East Africa titles on their debut, are in Group B.
They will seek to defend their title against Kirigara of Eastern, former titleholders Tigoi of Western, and Loreto Limuru from Central.
Hosts Buru Buru are in Group A together with St Brigid's Kiminini of Rift Valley, Nyanza champions Nyamira, and Senior Chief Ogle of North Eastern.
In boys' basketball, champions Upper Hill are in Group A together with Kangaru of Eastern, Aga Khan of Coast, and Kisumu Boys. Pool B has five-time national champions Laiser Hill of Rift Valley, Wajir High of North Eastern, Chavakali of Western, and Central's Nyeri Baptist.
Stiff competition is also expected in rugby15s, where Group B has former national champions Kakamega and Laiser Hill.